Turkey opens mosque, Muslim center in Philippines
Charity arm of Turkey's religious authority busy repairing, restoring mosques since devastating 2013 typhoon
A mosque and Islamic center built in the eastern Philippines by the charity group of Turkey's religious authority got its grand opening on Friday.
Friday prayers at the opening ceremony were followed by Filipino officials in the eastern city of Tacloban thanking Turkey's Diyanet Foundation (TDV) and the Turkish people for not forsaking their brothers.
"Turkey was one of the first countries to lend a hand to our country after the typhoon [Yolanda] in 2013. Turkey has given Tacloban a very valuable present and this will strengthen bonds of communion between the two countries," Tacloban Vice Governor Sambo Yaokasin told the opening ceremony.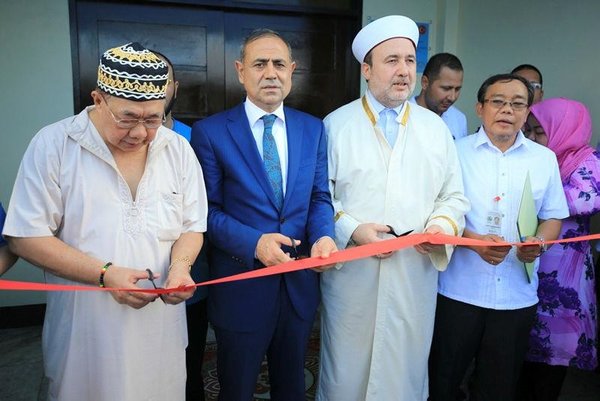 Ahmet Özturk from the TDV, the charity arm of Turkey's Religious Affairs Directorate, said, "The TDV initially came here to help those affected by Typhoon Yolanda. Since then we have been working on repairing and restoring places of worship damaged by the disaster. Turkish people stand together with their Filipino brothers."
Aisha Flores-Malayang of the National Commission on Muslim Filipinos (NCMF) praised Turkey's "boundless generosity" towards the Philippines.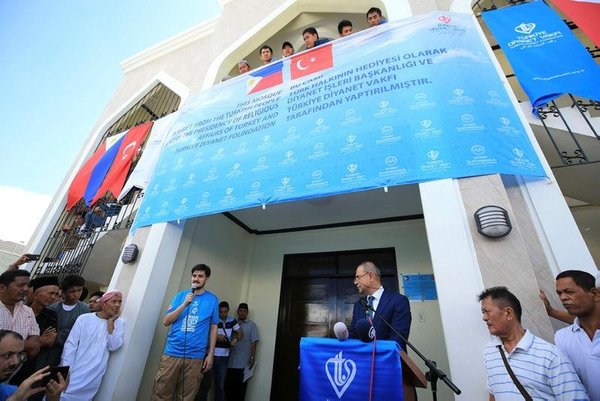 The 400-square-meter Tacloban Mosque and Islamic Center has a capacity of 350 people.
The TDV has spent some $1 million building, maintaining, and repairing mosques in the Philippines, including three in the eastern city of Ormoc.