Renowned twin pianists teach young Turkish musicians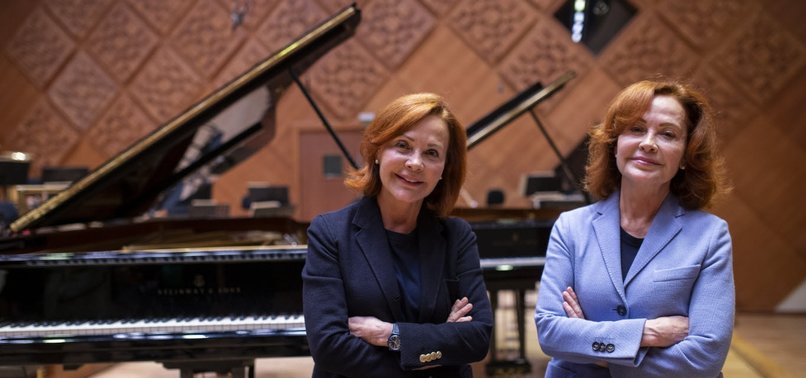 Renowned twin pianists Güher and Süher Pekinel have been conducting music training projects for more than 10 years to teach music to hundreds of thousands of young Turkish people in tens of Turkish cities.
Through training programs, pianists aim to increase the number of young music students who introduce Turkey to the world.
"This year, as a first in Turkey, we will reach 40 cities in Anatolia along with 1,200 teachers," Güher Pekinel told Anadolu Agency after the opening of the concert season of Turkey's Presidential Symphony Orchestra (CSO).
The 2019-2020 concert season of the CSO opened on Aug. 30 with a special concert at Beştepe National Congress and Culture Center in the capital Ankara.
Soloists of the concert -- conducted by the CSO's First Conductor Rengim Gökmen -- were renowned twin pianists.
Turkish President Recep Tayyip Erdoğan and First Lady Emine Erdoğan were also among the attendees.
Pekinels performed a concerto by French composer Francis Poulenc.
"We target to teach 200,000 pre-school and primary school students this year," she said.
Underlining that they are running this project together with Turkish National Education Ministry, Süher Pekinel said: "Our goal is to train 500,000 children in two years."