Turkey's first lady highlights women's role in Islam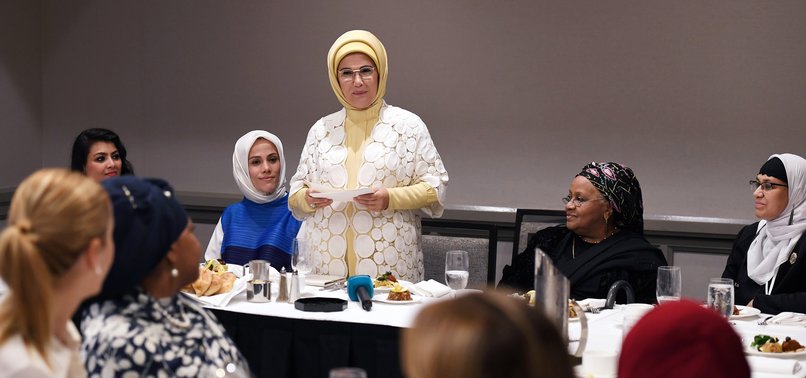 Turkey's first lady Emine Erdoğan on Sunday said the world should be apprised of the role of women in Islam.
Erdoğan was speaking with women representatives of American Muslim society in New York.
"We know that in the golden age of Islam, women were engaged in every aspect of life as pioneers and leaders," said Erdoğan. "We should tell both new generations and the world about it."
Among the attendees were Aisha al-Adawiya, the founder and executive director of Women in Islam organization, Samira Nazneen of Bangladeshi American Advocacy Group, and Raghad Bushnaq, the founder of Mozaic, a non-profit organization helping refugees and people in need in the Washington D.C. area.
Erdoğan also said neither Oxford nor Harvard was the oldest university in the world, adding that it was Fatima al-Fihri, the Muslim founder of the world's first university in Morocco.
"We need to tell loudly the essences that Islam has contributed to science and art, and the civilization it has created," she added.
The first lady also said Muslims are referred with terrorism, violence on women and wars, and some "unacceptable" cultural practices to smear Islam.
"Muslims should be more in unity," she said.