Ex-prosecutor gets 12-year term in Turkey over FETO links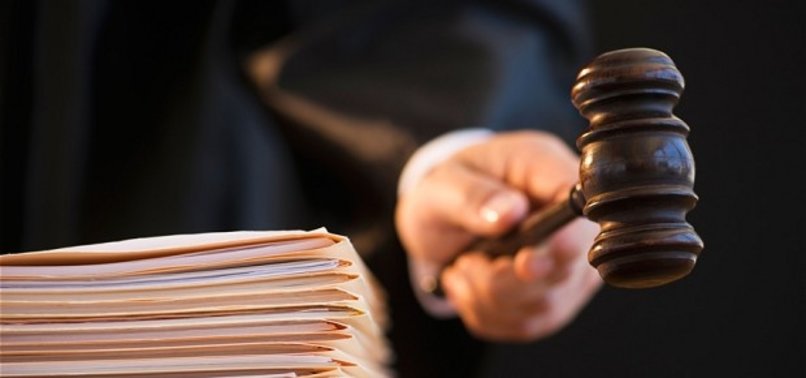 A former prosecutor was sentenced to over a decade in prison for being a member of Fetullah Terrorist Organization (FETO), the group behind the 2016 defeated coup in Turkey, judicial sources said on Monday.
Penal department no. 9 of the Supreme Court in capital Ankara sentenced Mehmet Murat Yönder to 12 years in jail.
Yonder served as specially authorized prosecutor in several cases -- including Ergenekon and Balyoz conspiracy cases.
- ERGENEKON AND BALYOZ CASES
The original Ergenekon conspiracy probe, dating back to 2007, led to trials of military officers, the politicians, academics, and journalists in 2013 and were convicted, but later Supreme Court of Appeals overturned hundreds of convictions in the case.
Last year, Turkish authorities said the 2013 Ergenekon trial was based on fabricated evidence, and blamed the prosecutions on Fetullah Terrorist Organization (FETO) member soldiers trying to purge the military of rival officers.
In Balyoz (Sledgehammer) case, hundreds of Turkish military personnel, including high-ranking generals, were convicted for plotting a coup against then-newly elected Justice and Development (AK) Party government in 2003.
In early 2015, an Istanbul high court overturned convictions against all 236 suspects in the case and acquitted them.
FETO and its U.S.-based leader Fetullah Gulen orchestrated the defeated coup on July 15, 2016, which left 251 people martyred and nearly 2,200 injured.
Ankara also accuses FETO of being behind a long-running campaign to overthrow the state through the infiltration of Turkish institutions, particularly the military, police, and judiciary.