Turkey will continue fearless fight against terrorism, President Erdoğan says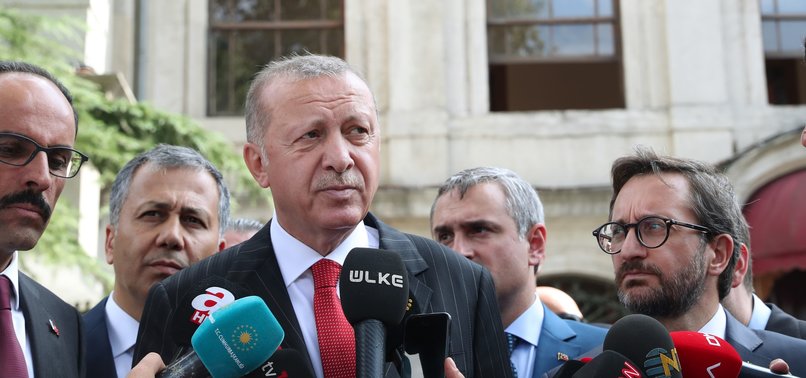 Undaunted, Turkey will continue its fearless struggle against terrorism, said President Recep Tayyip Erdoğan on Friday.
Speaking in Istanbul after Friday prayers, Erdoğan reiterated the country's resolute stance against terrorism in the wake of a PKK terrorist attack Thursday in the southeastern Diyarbakır province which took the lives of seven civilians and injured nine others.
Voicing support for the many mothers in Diyarbakır staging sit-in protests against the terrorist PKK abducting and trying to recruit their children, he said the current number of protesters may swell to the thousands.
Some 28 families are staging a demonstration in the southeastern province of Diyarbakır, claiming that the Peoples' Democratic Party (HDP) forcibly recruited their sons to the terrorist PKK.
The Turkish government has charged the HDP with having numerous links and providing support to the terrorist PKK.
In its more than 30-year terror campaign against Turkey, the PKK -- listed as a terrorist organization by Turkey, the U.S., and the EU -- has been responsible for the deaths of some 40,000 people, including women, children, and infants.