Soylu says anti-PKK sit-in to be end of opposition HDP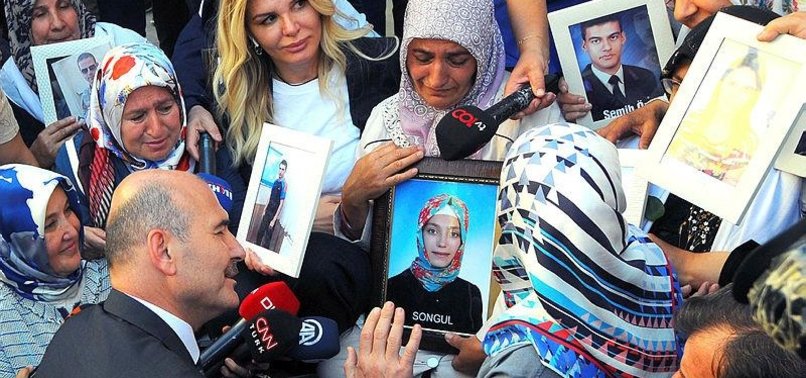 Turkey's interior minister said Friday that an ongoing protest against the PKK terror group will be the end of the opposition Peoples' Democratic Party (HDP), long accused of having links to the terror outfit.
"[This] is very valuable. ...This is both an auspicious and powerful step that will end a political party being used by a terrorist organization," Süleyman Soylu said, when he visited the mothers who have staged a sit-in outside the office of HDP in the southeastern province of Diyarbakır.
He reiterated government support for the families who are protesting against the alleged abduction of their children by the PKK which is in cahoots with the HDP.
Some 28 families are part of the protest, but President Recep Tayyip Erdoğan said Friday this number could swell to thousands.
In its more than 30-year terror campaign against Turkey, the PKK -- listed as a terrorist organization by Turkey, the U.S., and the EU -- has been responsible for the deaths of some 40,000 people, including women, children, and infants.