US not keeping promises on Syria due to PKK engagement: Turkish FM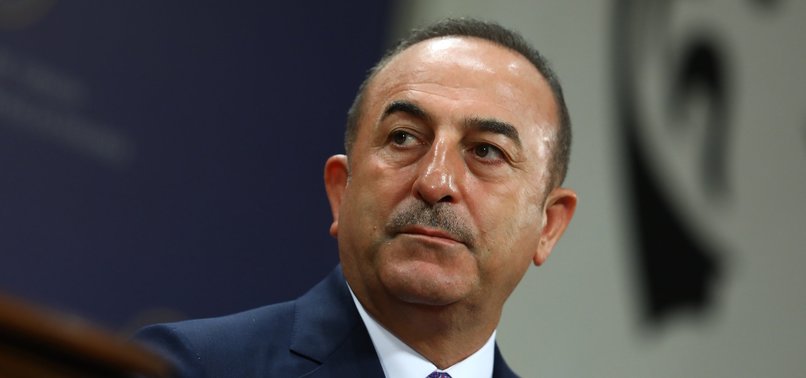 Turkish Foreign Minister Mevlüt Çavuşoğlu on Tuesday accused the U.S. of not keeping its promises in northern Syria due to its engagement with the PKK/YPG terror group.
Mevlüt Çavuşoğlu's remarks came at a joint press conference with his visiting Montenegrin counterpart Srdjan Darmanovic.
The first steps taken for a safe zone in northern Syria with the U.S., including establishment of a joint operations center was "a good start," Çavuşoğlu said.
Çavuşoğlu stressed that Turkey was clear about the warnings.
"Why did we need these warnings? Because, unfortunately the U.S. has failed to keep its promise, including Manbij roadmap, due to its engagement with this [PKK/YPG] terrorist organization, and has neglected this roadmap."
Çavuşoğlu described the U.S. position in the east of Euphrates River as "cosmetic".
"The steps taken or said to have been taken are cosmetic steps," he said.
- US continue stalking process
"We see that the U.S. tends to enter a stalking process and also trying to make Turkey to get used to this stalking process, however, our position on this issue is very clear," said Çavuşoğlu.
Çavuşoğlu said clearing the northern Syria off these terror groups "is a security concern for Turkey" and pointed out that the U.S. was sustaining this stalking process using the cosmetic steps and also continuing to cement its engagement by supporting the terror groups.
On Sept. 8, Turkey and the U.S. military personnel completed the first joint ground patrol for the establishment of a safe zone east of Euphrates in Syria.
The patrol was backed by unmanned air vehicles and helicopters.
On Aug. 7, Turkish and U.S. military officials agreed to set up a safe zone in northern Syria and develop a peace corridor to facilitate the movement of displaced Syrians who want to return home. They also agreed to establish a joint operations center.
The agreement also envisaged setting up necessary security measures to address Turkey's security concerns, including clearing the zone of the terrorist YPG/PKK, a group the U.S. has sometimes been allied with, over Turkey's objections.
The YPG is the Syrian offshoot of terror group PKK, which has been responsible for the deaths of nearly 40,000 people in Turkey, including many children, women and infants, for more than 30 years.
Syria has just emerged from a devastating civil war that began in 2011, when the Assad regime cracked down on pro-democracy protests with unexpected ferocity.
Since then, hundreds of thousands of people have been killed in the conflict, according to UN figures.