Judicial reform plan reflects Turkish national will: Justice minister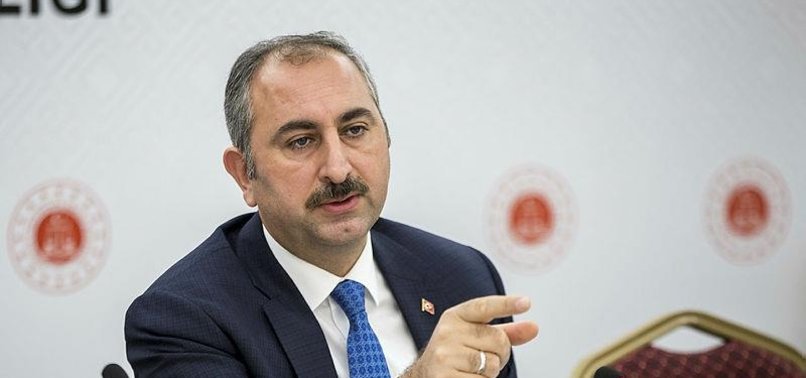 A new judicial reform document reflects the voice of the 82-million strong Turkish nation, the country's justice minister said Friday.
"This judicial reform document is not an AK Party or Justice Ministry document," Abdülhamit Gül told reporters in Ankara, the Turkish capital, referring to the ruling Justice and Development Party. "This judicial reform document is for 82 million, for our nation from east to west."
He stated that criticism is also valuable and added that they will follow up the process, including debate in parliament.
This year Turkey is set to implement the Judicial Reform Strategy Document, a plan unveiled on May 30 to improve the working of the nation's judiciary.
"We have initiated a new study of the human rights action plan. We will do a study with all institutions and organizations," added Gül.

Mothers against the HDP and PKK
On the families staging sit-in protests outside offices of the Peoples' Democratic Party (HDP), long accused by the government of having links to the PKK terror group, Gül said Turkey will continue to protect its children.
The mothers, in the southeastern province of Diyarbakir, are seeking the return of their children from forced recruitment by the terrorist PKK.
"The child of a mother in Diyarbakir is our child. School starts next week, and the fight will continue decisively against those who give arms to children who should be getting books," Gül said.
Gül reiterated the mothers' message that they had had "enough" of the HDP's actions to help PKK terrorists.
In its more than 30-year terror campaign against Turkey, the PKK -- listed as a terrorist organization by Turkey, the U.S. and the EU -- has been responsible for the deaths of some 40,000 people, including women, children, and infants.