Khashoggi's fiancee urges Washington to act on murder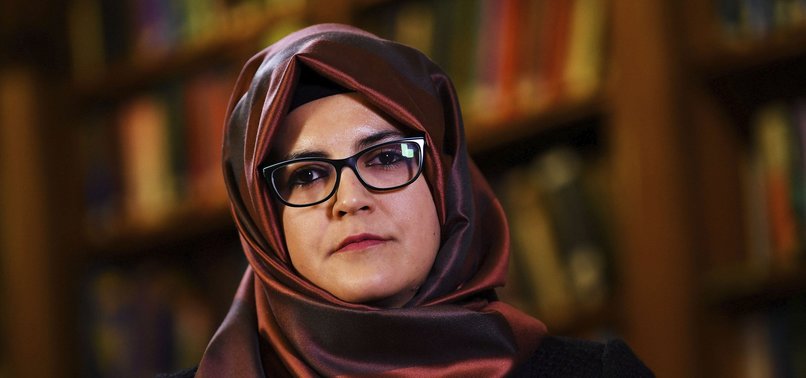 The U.S. must act decisively to not only achieve justice for slain Washington Post journalist Jamal Khashoggi, but to rein in Saudi Arabia's crackdown on dissent, Khashoggi's fiancee said Wednesday.
Hatice Cengiz said in a New York Times op-ed piece that to this point Washington "has chosen not to use its strong ties and leverage with Riyadh to get the Saudis to reveal the truth about Jamal's murder and to ensure those responsible are held accountable."
"President [Donald] Trump has tried to look the other way," she wrote.
But Cengiz pointed to the detention of three men, whom she said are "reformist scholars" -- Salman al-Awda, Awad al-Qarni and Ali al-Omari --, arguing Trump "has the power to save the lives of the three men" as they await execution in the Kingdom.
"Jamal always said they were reformists, contrary to allegations made against them by Saudi Arabia," she said. "And Riyadh's lax attitude to the legal proceedings of Jamal's case cannot be accepted."
Cengiz's op-ed comes on the same day the Agnes Callamard, the UN special rapporteur on extrajudicial, summary or arbitrary executions, said she found "credible evidence" to further probe Saudi officials' individual liability in Khashoggi's killing, including Crown Prince Mohammed Bin Salman.
"Targeted sanctions against the individuals and/or entities in Saudi Arabia that were likely involved in the murder of Mr. Khashoggi must continue," the report advised.
"However, in view of the credible evidence into the responsibilities of the Crown Prince for his murder, such sanctions ought also to include the Crown Prince and his personal assets abroad, until and unless evidence is provided and corroborated that he carries no responsibilities for this execution," it added.
The report also prompted further investigations by UN Secretary-General Antonio Guterres and the FBI.
Cengiz urged the UN to heed the call.
"If Jamal and his principles have any humanitarian and moral worth, this is the time to speak up," she wrote. "If people of virtue don't stand up today for a man who defended such values and fought to advance them in his country, then who else is going to do it."