Turkish opposition parties welcome proposed meeting on S-400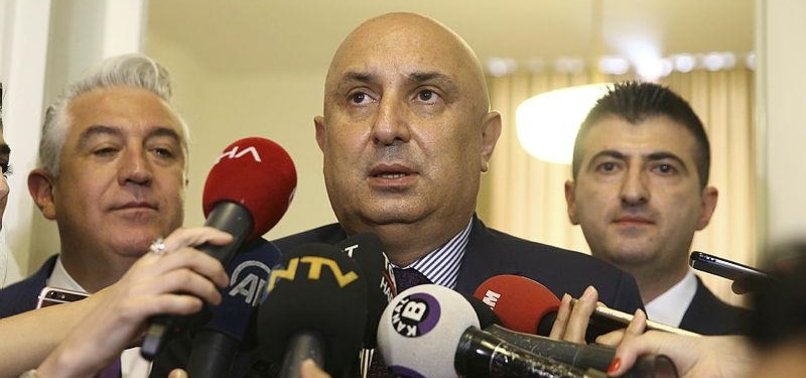 Turkey's opposition parties have welcomed the foreign minister's proposed meeting to brief them about the purchase of Russian S-400 air defense systems.
In a move aimed to build national consensus, Mevlüt Çavuşoğlu said on Friday at the Anadolu Agency's Editor's Desk: "It is impossible for us to hesitate to inform the opposition about the issue."
Tensions between the U.S. and Turkey have simmered over Ankara's purchase of the S-400s.
Washington claims the purchase will jeopardize Turkey's role in the F-35 fighter jet program and has threatened sanctions.
Turkey has said there is no conflict between the S-400 and the F-35 and has called for a working group to clarify the issue.
Main opposition Republican People's Party's (CHP) deputy chair Engin Özkoç said that they were always open on receiving information by the Foreign Ministry.
"Let's prepare infrastructure of a joint move on national issues," said Özkoç.
Nationalist Movement Party's (MHP) deputy chair Muhammet Levent Bülbül recalled that his party backed the purchase of the S-400s.
"The MHP is very clear on the issue," he said.
He said that some parties lacked complete details of the S-400 issue and they will be briefed by the Foreign Ministry.
Good (IYI) Party's deputy chair Yavuz Ağıralioğlu said on Friday that Çavuşoğlu's remarks were "reasonable".