Turkish opposition party backs President Erdoğan over S-400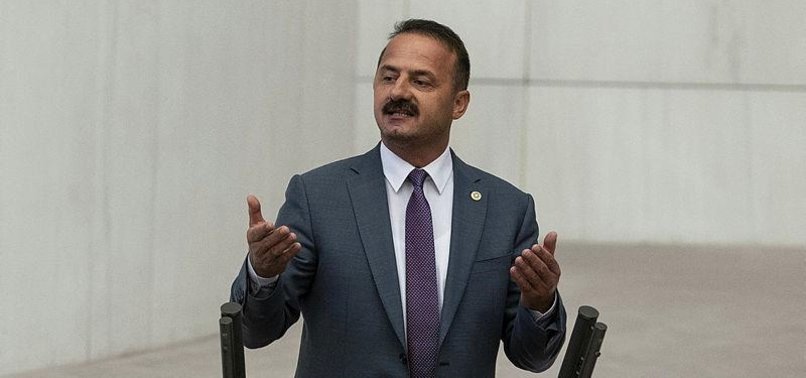 A senior official of Turkey's opposition Good (IYI) Party backed the government on the purchase of Russian S-400 missile defense systems.
Voicing his support for President Recep Tayyip Erdoğan in Turkey's decision to buy the S-400, Yavuz Ağıralioğlu, the group deputy chairman, recalled that the U.S. supplied arms and ammunition to the PKK terrorist group and its Syrian offshoot of YPG.
"If you provide arms and ammunition support to the enemy of your ally, Turkey then takes all kinds of measures to ensure its own security," Ağıralioğlu told the lawmakers in the parliament.
Turkey has long criticized the U.S. working with and supplying arms and ammunition to the YPG/PKK to defeat Daesh.
Turkish officials argue that using one terrorist group to fight another makes no sense.
In its more than 30-year terror campaign against Turkey, the PKK -- listed as a terrorist organization by Turkey, the U.S. and the EU -- has been responsible for the deaths of nearly 40,000 people, including women and children. The PYD/YPG is its Syrian branch, and also works under the label of the SDF.
"Despite our contest with [the ruling] Justice and Development (AK) Party in the domestic politic, we are assuming the finger shaken at Mr. Erdoğan as a finger shaken at Turkey," he said.
Ağıralioğlu stressed that they would take a "national stance" on the S-400 case.
Tensions between the U.S. and Turkey have simmered over Ankara's purchase of Russian S-400 missile defense systems.
Washington claims the purchase will jeopardize Turkey's role in the F-35 fighter jet program and has threatened sanctions.
Turkey has said there is no conflict between the S-400 and the F-35 and has called for a working group to clarify the issue.