Turkey's Erdoğan says S-400 will be delivered next month
TURKEY
Agencies and A News
Published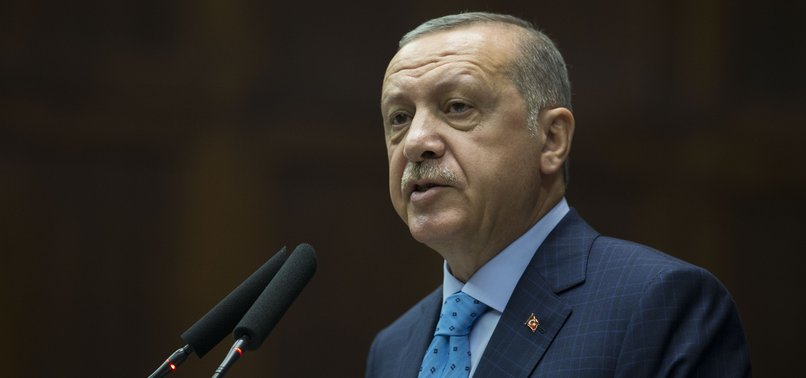 Turkey has already bought the Russian S-400 missile defense systems, President Recep Tayyip Erdogan said on Wednesday, stressing that it is a done deal.
"I'm not saying Turkey will buy Russian S-400 defense systems, it has already bought them; it's a done-deal. S-400 air defense system will be delivered next month," Turkish President Recep Tayyip Erdoğan said in his speech as addressing AK Party members during a meeting on Wednesday.
Erdoğan also said that he hoped to resolve F-35 problem with US via phone dıplomacy and ahead of the Trump meeting in end June.
He noted that Ankara and Moscow had signed the deal with a pledge for a reasonable price and future joint production.
"This [S-400] system will be delivered to our country next month," Erdoğan added.
Touching on Turkey's procurement of F-35 fighter jets from the U.S., Erdoğan said his country is not only a customer, but also co-producer of the jets.
Ankara had paid $1 billion 250 million for the F-35 jets until today, the president underlined.
Tensions between the U.S. and Turkey have reached a fever pitch in recent months with Turkey set to begin receiving the advanced S-400 Russian surface-to-air missile defense system which Washington said will jeopardize Turkey's role in the U.S. F-35 fighter jet program and could trigger congressional sanctions.
Following protracted efforts to purchase an air defense system from the U.S. with no success, Ankara decided in 2017 to purchase the Russian S-400 system.
U.S. officials advised Turkey to buy the U.S. Patriot missile system rather than the S-400s from Moscow, arguing the Russian system would be incompatible with NATO systems and expose the F-35 to possible Russian subterfuge.
Turkey, however, emphasized the S-400 would not be integrated into NATO systems and would not pose a threat to the alliance.

Reiterating that Ankara would not allow any step -- which ignores the rights and interests of Turkey and Turkish Cypriots -- to be taken in the Eastern Mediterranean, Erdoğan said that Turkey now has four ships for hydrocarbon drilling activities.
Turkey has consistently contested the Greek Cypriot administration's unilateral drilling in the Eastern Mediterranean, saying Turkish Cypriots also have rights to the resources in the area and Ankara has a right to hydrocarbon drilling activities in the region.
In 1974, following a coup aiming at Cyprus' annexation by Greece, Ankara intervened as a guarantor power. In 1983, the Turkish Republic of Northern Cyprus was founded.
The decades since have seen several attempts to resolve the dispute, all ending in failure. The latest one, held with the participation of the guarantor countries -- Turkey, Greece, and the U.K. -- ended in 2017 in Switzerland.