Turkey model for Muslim nations to attend economy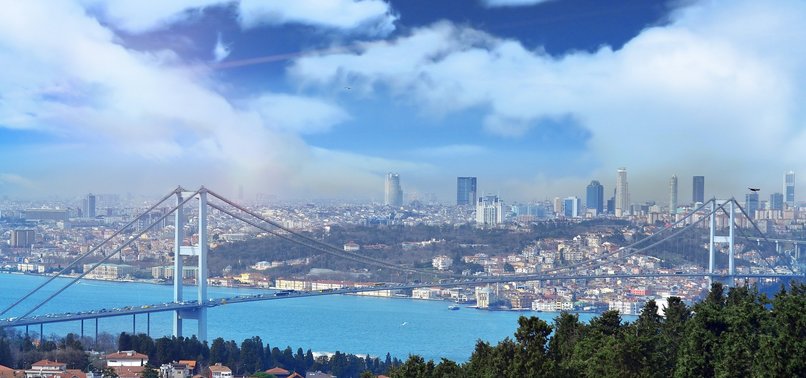 A scholar from the University of Oxford has called upon developing Muslim nations to draw lessons from the progress of Turkey.
Adeel Malik, who teaches at the Department of International Development said the Turkish model also provides an important lesson -- that domestic political sovereignty was linked to an economic independence.
He said that Turkey has emerged a regional power in the Middle East empowered with a space for an alternative discourse. He identified Israel, the U.S. Russia and Iran as other four powers in the region.
"This rise in the international stature of Turkey is partly linked with the way in which economic power shifted within Turkey," he said.
"Turkey is a major source of gas for Europe. It provides a route to migrants to pass through… So, what happens inside Turkey has ramification for rest of the world," Malik told Anadolu Agency in an interview on the sidelines of 5th Ibn Khaldun International Symposium in Istanbul.
Praising Turkey's model of development, the scholar, who specializes in the political economy, said it has catapulted a lot of people from the margins to the mainstream. "Therefore, Turkey provides a very interesting template for other Muslim developing countries of this size and scope," he added.
He stressed be that Egypt, Pakistan or any other country, domestic political sovereignty could not be achieved without economic sovereignty.
Malik said that socio-economic profile of the newly emerged portions of Istanbul metropolitan shows that people from humble origins have been benefited from urbanization.
"I've been noticing as a social scientist that this is the sort of peri-urbanization of Istanbul that represents a new social constituency, which is absolutely essential to Turkey's new political economy," he said.
The expert said that Turkey's geographic location between the East and the West, coupled with its democratic culture, open market and embracing Islam in the public sphere has given it a unique stature.
"All of this provides a very solid foundation for Turkey, to act as a hub for dialogue," he added.
The scholar said though lots of dialogues were taking place elsewhere in Washington, London and New York, but they were reinforcing a repeated discourse.
"The real challenge for Turkey is to emerge as a space that could promote intellectual independence," Malik added.
The Oxford economist said that the challenge for intellectual and diplomatic leadership in Turkey was "to broach new ideas that defy dominant paradigms and create a new space for the disempowered people of the world".
Identifying Turkey as a natural space for dialogue, the scholar said that Ankara provides different perspective for scholars to develop an alternate discourse that mainstream western academia is currently neglecting.
"There is a real need for Turkey to flex its muscles to offer a space for people of the East. People who do not have any forum in the West, but who can talk about their issues, generate a new discourse and assert real intellectual independence," he maintained.