'A new model, roadmap needed to resolve Cyprus issue'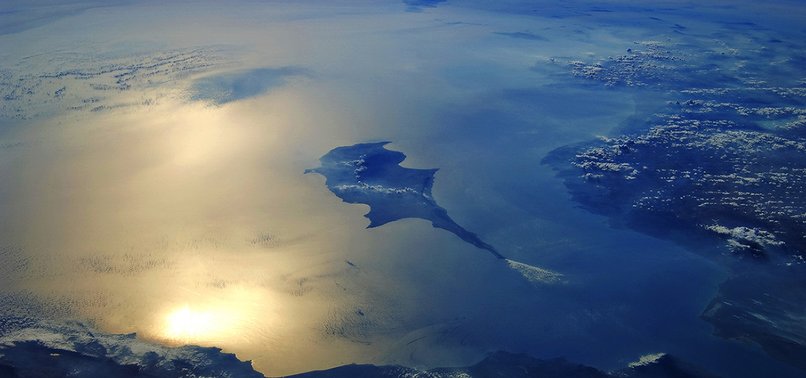 A new model and a new roadmap is needed to resolve the Cyprus issue, according to an academic.
Prof. Mehmet Ozay, who has retired from Canada's Carleton University, told Anadolu Agency that a solution to Cyprus issue with a federation model is not possible.
"I think that it is not possible for Turkish Cypriots and Greek Cypriots to be part of a shared federation. Therefore, in Cyprus, there is a need for a new roadmap, a new model," he stressed.
Ozay said, instead, a confederation model should be put on top of agenda to solve the issue.
He said the two sides should solve their disputes in diverse areas by signing agreements of partnership.
Ozay said both states on the island must be part of the EU.
He added that there is also a need for a special partnership agreement on the resources in the eastern Mediterranean.
Prof. Huseyin Bagci from Middle East Technical University in Ankara also said Kofi Annan Plan was the "best" agreement to solve Cyprus issue, however it was rejected by Greek Cypriots with 75 percent in a referendum.
"By rejecting Kofi Annan Plan, the EU, Greece and the Greek Cypriot side made a great strategic mistake," Bagci said.
He said the two sides on the island need to develop a new model on sharing the hydrocarbon reserves in the eastern Mediterranean.
He added that after the 2nd International Conference on The Cyprus Issue, that will be held in Lefkosa, Turkish Republic of Northern Cyprus, new ideas can emerge.
Following the division of the island in 1963 forcibly by the Greek Cypriots, the Turkish Cypriots suffered due to the violence against them.
In 1974, following the coup d'etat aiming the annexation of Cyprus to Greece, Ankara had to intervene as a guarantor power. In 1983, the Turkish Republic of Northern Cyprus (TRNC) was established.
For many decades, there were talks to resolve the dispute, all which ended with failure. The latest one, held with the participation of the guarantor countries -- Turkey, Greece and the U.K. -- ended in 2017 in Switzerland.
In 2004, the plan of then UN Secretary General Kofi Annan for a solution, was accepted by Turkish Cypriots and rejected by Greek Cypriots in referendums held at both sides of the island.
The talks focused on a federal model, based on the political equality of both Turkish and Greek Cypriot sides. However, the rejection by the Greek Cypriots of such a solution, including the Annan Plan, led to the emergence of other models for a settlement.
In a recent report, UN Secretary General Antonio Guterres also said that "new ideas" may be needed for a settlement on the island.