Turkey's defense minister blasts US move on Golan Heights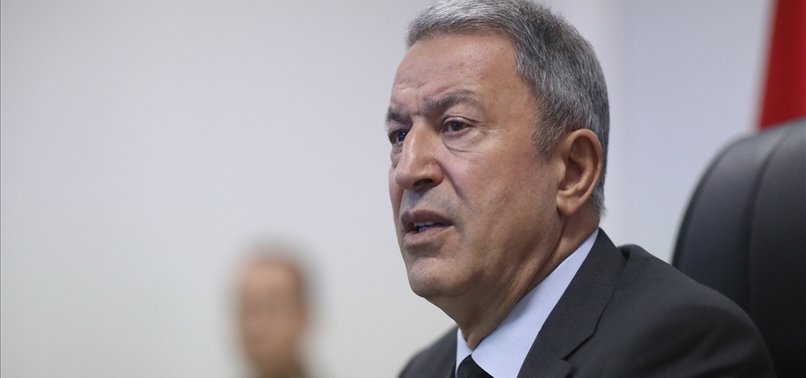 Turkey's Defense Minister Hulusi Akar on Friday blasted the U.S. move to recognize Israel's sovereignty over occupied Golan Heights.
"This is wrong and the course is perilous. You sow the wind and reap the whirlwind," Akar said referring to the U.S. decision on Golan Heights, during his meeting with families of martyrs in Istanbul.
On Monday, U.S. President Donald Trump signed a presidential proclamation officially recognizing Golan Heights as Israeli territory.
Israel occupies roughly two-thirds of the wider Golan Heights as a de facto result of the conflict. It moved to formally annex the territory in 1981 -- an action unanimously rejected at the time by the UN Security Council.
Israel has long pushed Washington to recognize its claim over the territory it seized from Syria during the 1967 six-day war.
Turkey, Russia, China, Germany and others are already opposed to Washington's most controversial move in recent years.
The defense minister added that Turkey expects everyone to empathize with developments in the Aegean Sea and it should not be provoked.