Turkish security forces neutralize over 3,000 PKK terrorists in 2 years
TURKEY
Agencies and A News
Published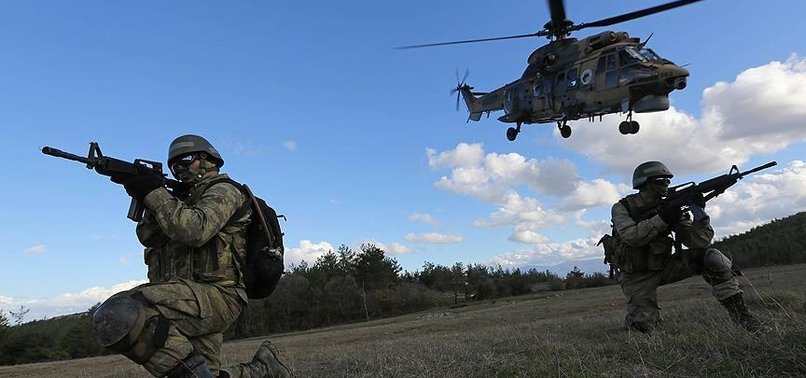 Turkish security forces neutralized some 3,000 PKK terrorists over the last two years, the Interior Minister Süleyman Soylu said on Monday.
"We have neutralized a total of 3,333 PKK terrorists in the last two years. We are spread over the whole area [where terrorists hide]," Süleyman Soylu told a meeting with businesspeople and NGO representatives in Istanbul.
Soylu added that some 3,000 terrorists shelters were also destroyed during the same period.
He said 800 PKK terrorists also surrendered to security forces in two years and 350 of which were persuaded to surrender.
"The gendarmerie and police forces are in contact with over 1,000 PKK families in person," Soylu said, adding that they were urging people to call their children back from the terror group and to "surrender to justice."
The PKK -- listed as a terrorist organization by Turkey, the U.S. and the EU -- has waged a terror campaign against Turkey for more than 30 years, resulting in the deaths of nearly 40,000 people.