Grave built for worldwide recognized cat 'Yeşim'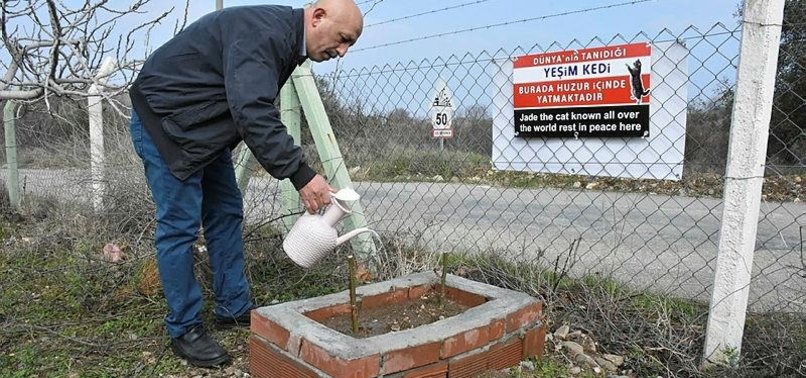 A grave was built for a worldwide recognized cat who died two weeks ago in Turkey's Aegean province of Manisa.
The cat -- which was called Yeşim -- used to come to a local butcher every day, awaited for the butcher Ikram Korkmazer to give her meat in Manisa's Turgutlu district became a "social media phenomenon" after a customer shared a video of her.
Korkmazer built a grave in the farm house in Osmancık neighborhood for Yeşim.
The butcher said animal lovers from all over the world sent messages via social media to share their intention of visiting the cat's grave.
"Animal lovers from the US, Japan, Canada, Spain, France, Azerbaijan, Iran and many other countries will come here to visit the grave," Korkmazer said.
"Our cat Yeşim got sick after being out in the streets on a rainy day, and eventually died. My dialogue with Yeşim was just like a dialogue with a human, we understood each other," he added.
He went onto say that "We built a grave to make a memory of her and we planted roses. Now I'm going to lay marble around the grave."
The butcher also said that he has been feeding Yeşim's kittens after the social media phenomenon cat's death.