Turkish airports host 14M passengers in January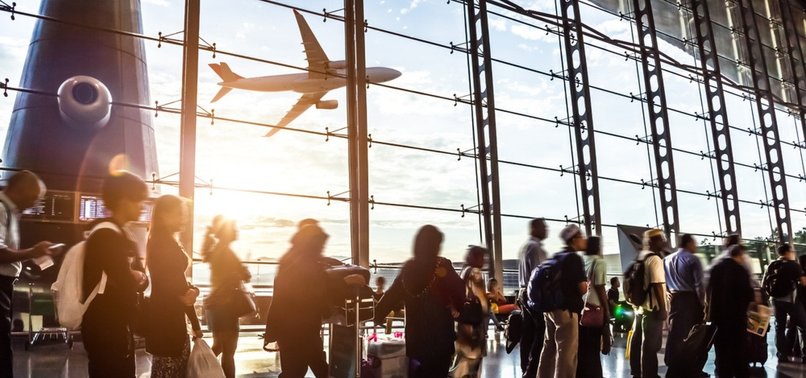 Turkey saw 14 million air passengers on both domestic and international flights in January, the country's airport authority announced on Friday.
The General Directorate of State Airports Authority (DHMI) said the number of passengers passing through Turkish airports last month fell 4.7 percent year-on-year.
DHMI figures revealed that 38.8 percent of the total passengers -- nearly 5.5 million -- travelled on international flights.
Istanbul's Atatürk Airport on the European side was the most active one with 5.1 million passengers among 56 airports across the country.
Hosting 2.7 million passengers, Istanbul's Sabiha Gökçen Airport on the city's Anatolian side was the second busiest airport in Turkey last month.
In January, other busiest airports were the ones in the capital Ankara (1.2 million), the Aegean province of Izmir (0.97 million), and the Mediterranean resort city of Antalya with some 890,000 passengers.
Official figures also showed that Istanbul Airport, whose first phase officially opened on Oct. 29, has welcomed nearly 190,000 passengers over the past three months.
At full annual capacity of 200 million passengers -- with the completion of all four phases with six runways until 2028 -- Istanbul Airport is set to become a global aviation hub hosting more than 100 airlines and flights to over 300 destinations around the world.
Last year, Turkish airports hosted some 210 million passengers while the number of planes using Turkish air space was over 2 million, including overflights.