Turkey's animal production climbs 4.8 pct in 2018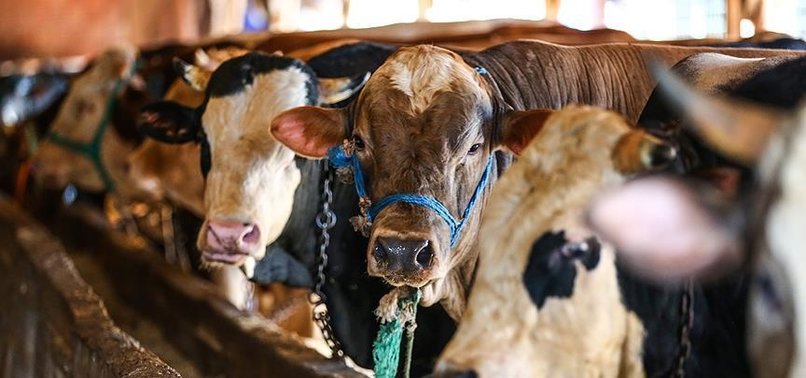 Turkey's animal production saw an annual rise of 4.8 percent in 2018, the country's statistical authority said on Thursday.
TürkStat said the total number of animals in Turkey last year reached 63.6 million heads.
Including cattle and buffalos, the number of bovine animals totaled 17.2 million heads in 2018, up 6.9 percent year-on-year.
Official data also said the number of ovine animals surged 4.1 percent to 46.1 million heads over the same period.
"In the group of sheep and goats, sheep numbers increased 4.5 percent to 35.2 million heads, and goat numbers increased 2.7 percent to 10.9 million heads," the institute said.
The figures also showed that there were over 275,000 heads of donkey, horses, mules, camels, and pigs in Turkey last year.