Turkish agency distributes food aid in Syria's Aleppo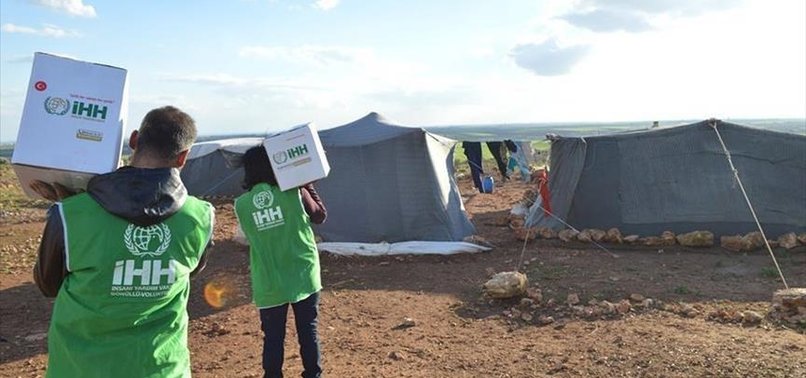 The Istanbul-based Humanitarian Relief Foundation (IHH) provided food aid to people in need at a camp in Syria's northern Aleppo on Monday.
The foundation distributed food parcels to 100 orphan children and their families, said Selim Tosun, IHH's media advisor in Syria.
In a statement, Tosun said the life at the camps in Syria has become difficult because of the winter season.
"Food parcels are being prepared by taking into consideration the regional needs, and delivered to families of war victims," he said, adding that the food parcels were prepared with the support of philanthropists.
The charity group has been helping war victims since the beginning of the Syrian civil war.
IHH is providing humanitarian aid, including food aid, medical support, health care, education as well as refugee camps inside Syria and Turkey to civilians affected by the conflict.
Syria has only just begun to emerge from a devastating conflict that began in 2011 when the Bashar al-Assad regime cracked down on demonstrators with unexpected ferocity.
Hundreds of thousands of civilians have been killed or displaced in the conflict, mainly by regime airstrikes targeting opposition-held areas.