130 Syrians leave Turkey for terror-liberated homeland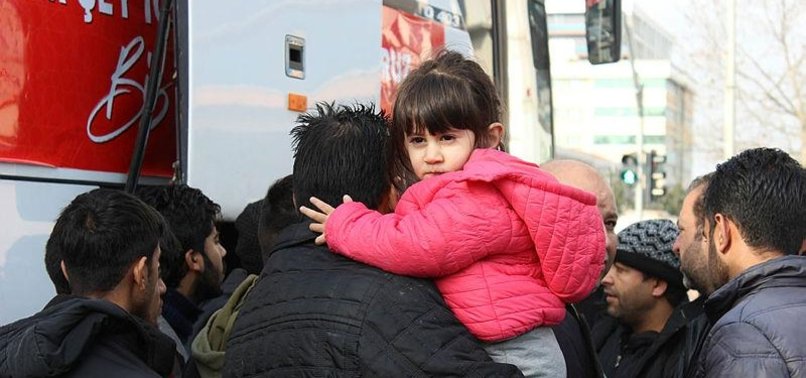 Some 130 Syrians living in Istanbul have left Turkey to return to their hometowns liberated from terrorists in Turkey's anti-terror operations.
The Syrians, who fled the internal conflict in their country and sought refuge in Turkey, had applied to Esenyurt District Governorate and collected necessary documents to return to terror-free homeland.
An organization of Esenyurt Municipality and Directorate General of Migration Management provided the Syrians with busses for their journey back to their homes.
Esenyurt Mayor Ali Murat Alatepe told reporters that returns to Syria have gained momentum after the region became more secure following two successful cross-border Turkish operations into Syria since 2016 -- Euphrates Shield and Olive Branch operations -- to eradicate the presence of YPG/PKK and Daesh terrorists near Turkey's borders.
Alatepe said that the municipality helped some 4,200 Syrians to return to their hometowns.
Syrian families, expressing happiness of returning to their motherland, thanked Turkish President Recep Tayyip Erdogan and the Turkish people.
On Saturday, Turkish Interior Ministry said that nearly 300,000 Syrians returned to their homes after the Turkish military conducted the successful operations in the region.