Over 1 ton of heroin seized in eastern Turkey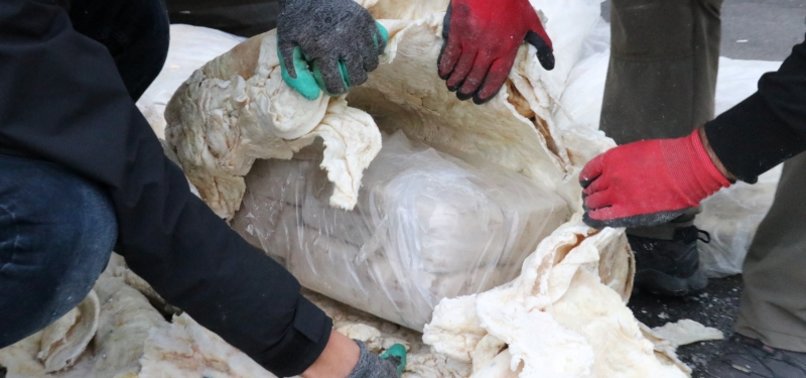 Over 1 ton of heroin was seized in the eastern Turkish province of Erzincan, the governorship said on Wednesday.
Anti-drug squads stopped a long-rig trailer truck en route from Istanbul to the eastern Van province along the Erzincan-Erzurum highway on suspicion, the governor's office said in a written statement.
A total of 1 ton and 271 kilos of heroin hidden inside frozen animal oil was found in the truck, according to Erzincan Governor Ali Arslantas.
Praising the successful police operation, Arslantas said operations targeting drug dealers have been ongoing without interruption.
Three people inside the truck were arrested on drug trafficking charges, the statement added.