Turkish air strikes "neutralise" 15 PKK terrorists in Iraq - military
TURKEY
Anadolu Agency & Reuters
Published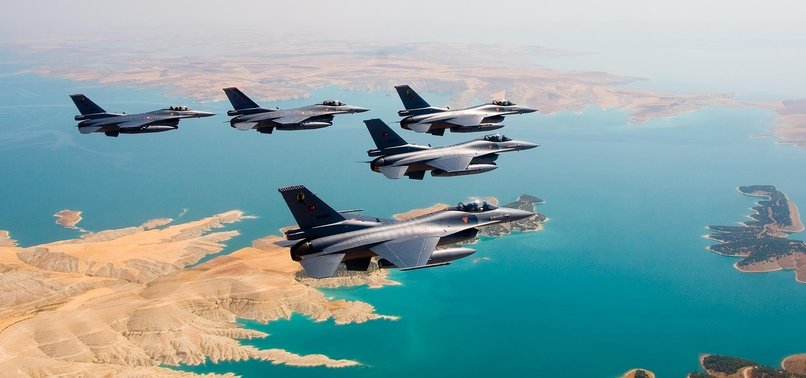 Airstrikes by Turkish warplanes have "neutralised" 15 PKK terrorists in northern Iraq, the military said on Twitter on Saturday, destroying hideouts and armouries belonging to the terrorist group. The Turkish army uses the phrase neutralise when it has killed, captured or wounded combatants.
Turkish forces have "neutralized" 15 PKK terrorists in northern Iraq, the military said on Saturday.
In a Twitter post, Turkish Armed Forces said it carried out airstrikes on Friday in Gara, Zap and Avasin-Basyan regions and "neutralized" 15 PKK terrorists.

"Fifteen armed members of the PKK terror organisation, who were in preparations for an attack to military bases, were neutralised, hideouts and armouries were destroyed by air strikes carried out on Nov. 9," the military said.
Turkish authorities often use the word "neutralized" in their statements to imply that the terrorists in question either surrendered or were killed or captured.
Turkey regularly carries out air strikes against PKK targets in northern Iraq, where the terror group is based in the Qandil mountains.
In its more than 30-year terror campaign against Turkey, the PKK -- listed as a terrorist organization by Turkey, the U.S. and the EU -- has been responsible for the deaths of nearly 40,000 people, including women and children.