95th anniversary of 'the Republic Day' celebrated across Turkey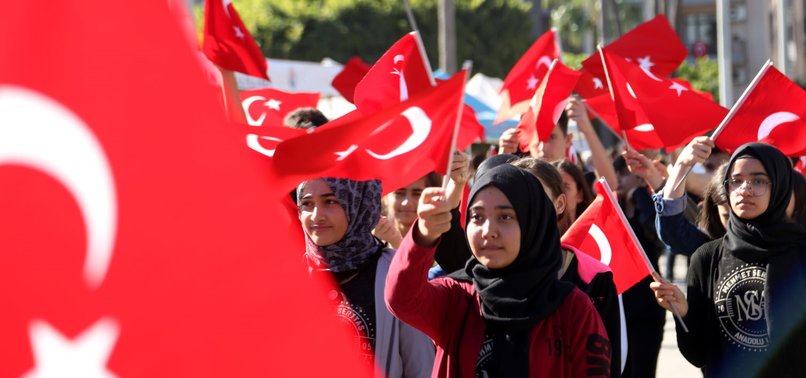 The 95th anniversary of the founding of the Republic was celebrated today across the country and in diplomatic sites around the world. Ceremonies will be held in every city, municipal and village center in the country.
Historic opening of new airport in Istanbul is a symbol of power, determination and 95 years' achievements of Turkey, President Recep Tayyip Erdogan said on Monday, as the country marked 95th anniversary of the Republic Day.
Erdoğan, senior government and high-ranking military officials and opposition leaders laid a wreath at Anitkabir, the mausoleum of Turkish Republic's founder Mustafa Kemal Atatürk in the capital Ankara.
"Today, we are celebrating the 95th anniversary of our republic by opening the new airport in Istanbul, one of the most prestigious projects in the world," Erdoğan wrote in the Anıtkabir memorial book.
The opening ceremony of the first phase of one of the largest airports in the world will kick off at 4.30 p.m. local time (1330GMT) with the attendance of Erdoğan and several leaders from around the world.
The official proclamation of the Turkish Republic by Atatürk took place on Oct. 29, 1923 when the name of the nation and its status as a republic were declared.
A vote then took place in the Grand National Assembly and Atatürk, a revolutionary statesman, was elected first president of the Republic of Turkey by a unanimous vote.
Since then, Turkey celebrates Republic Day every year on Oct. 29.