Turkey has video, audio records on killing of Khashoggi: WP report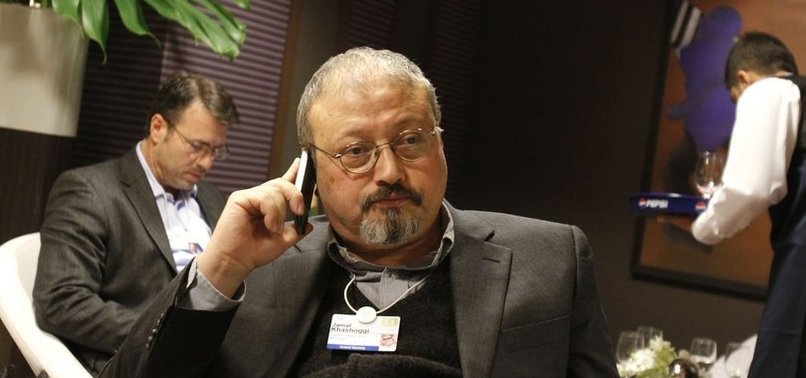 The Washington Post allegedly reported that there were audio and video recordings proving Khashoggi was tortured and murdered inside the Saudi consulate in Istanbul.
Turkish officials has told U.S. officials that there are video and audio recordings that reveal killing of missing Saudi journalist inside the consulate in Istanbul, according to an article by The Washington Post on Thursday.
"The recordings show that a Saudi security team detained Khashoggi in the consulate after he walked in Oct. 2 to obtain an official document before his upcoming wedding, then killed him and dismembered his body, the officials said," wrote The Washington Post article.
Jamal Khashoggi has been missing since Oct. 2, when he visited the Saudi Consulate in Istanbul.
Saudi authorities have yet to give a clear explanation on the fate of Khashoggi as several countries -- particularly Turkey, the U.S. and the U.K. -- press for clarification.
Without giving the names of the officials, The Washington Post article further wrote that the audio recording "provides some of the most persuasive and gruesome evidence that the Saudi team is responsible for Khashoggi's death."
"The voice recording from inside the embassy lays out what happened to Jamal after he entered. You can hear his voice and the voices of men speaking Arabic.
"You can hear how he was interrogated, tortured and then murdered," told a source on the condition of anonymity.
The Washington Post article further stated that it is not clear whether the U.S. officials have seen the recordings but said: "Turkish officials have described their contents to their American counterparts."
Speaking to Anadolu Agency, Turkish presidential aide İbrahim Kalın said on Thursday: "Within the framework of a close cooperation between Turkey and the Kingdom of Saudi Arabia and upon the suggestion of the Kingdom, a joint working team between Turkey and Saudi Arabia will be formed to investigate the case of Jamal in all its aspects."