Erdoğan announces Turkey's new investment program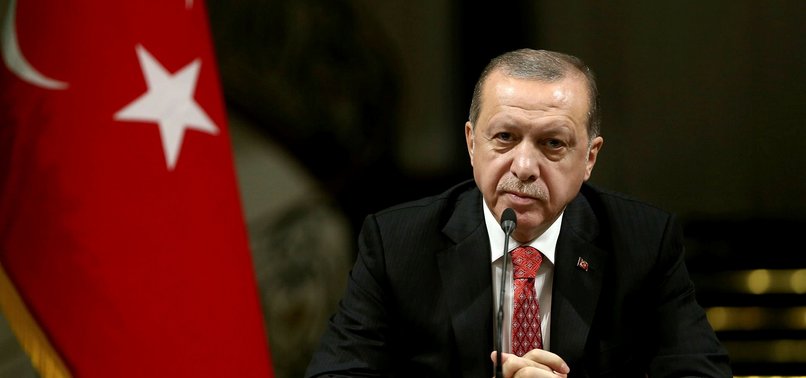 Turkey's main target is to save on public expenditures, to decrease inflation, said President Erdoğan in a mandate published in the Official Gazette on Tuesday.
Turkish President Recep Tayyip Erdoğan 's public mandate on "Investment Program Preparations for 2019-2021 Period" was published in the Official Gazette on Thursday.
In the mandate, Erdoğan said: "Turkey to implement new economic program to preserve macroeconomic stability, raise production, welfare."
Turkey's priorities are to preserve price stability while reducing inflation and to further strengthen fiscal discipline, he added.
Underscoring that Turkey's main target is save on public expenditures and to decrease inflation, the Erdoğan's mandate further noted that "new projects will not be included in the 2019 Investment Program except for the compulsory cases within the scope of savings measures."
Erdoğan said that increase of domestic savings, reduction of current accounts deficit, strengthening of public fiscal balance and maintaining macroeconomic and financial stability are among the main priorities of Turkey in order to achieve balanced and sustainable growth in the economy.
Within this scope, the main principle of the investment program will be efficient use of resources allocated to public investments in a way that will add maximum possible contribution to the policies in the forthcoming period.
"Projects which do not directly serve the urgent needs of our citizens and do not directly serve the added value increase in the economy will not be offered," Erdoğan said in the mandate.
Priority will be given to ongoing projects that will be completed at the shortest possible time, he added.