Migrant tells of cruelty before deadly boat wreck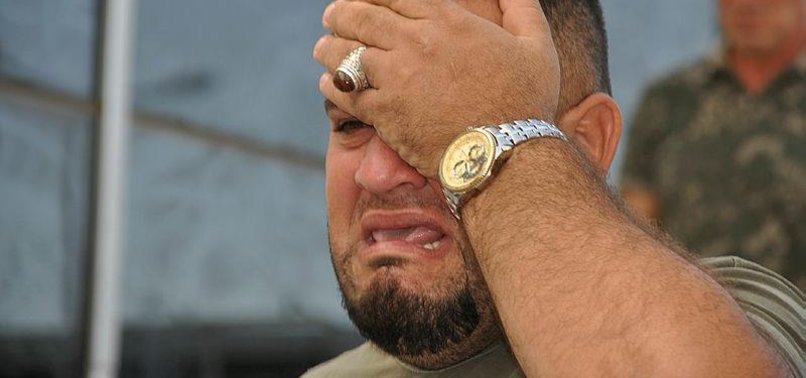 A survivor of Thursday's boat wreck in the Aegean Sea told Anadolu Agency how the human smugglers subjected the migrants to inhumane treatment before their deadly voyage.
Nine people died and four others were rescued after a boat carrying irregular migrants sank off Kuşadası in the coastal Aydın province on Thursday.
Among the casualties were seven children and two women.
"I asked the organizers for a life vest. They said, 'No, just get on. Otherwise, we'll kill you'," Oner Rahad told Anadolu Agency.
"They made us get on the boat at gunpoint. They said, 'We have your money; we won't give it back to you if you don't sail'," he recalled.
Though he survived the wreck with his 4-year-old child, Rahad was mourning for his late wife and three children in front of Kusadasi State Hospital.
Rahad said that they came to Kuşadası with another Iraqi family of six to cross to Greece and paid the smugglers $3,000 per family.
They made the payment to the six organizers of the human trafficking, including three Syrians, Rahad added.
Recounting the harried moments before the boat capsized, Rahad said after getting a phone call the driver tried to jump into the sea.
He said the boat capsized when the driver stepped on the gas before diving into the water.