Flash floods hit Turkey's northern province Ordu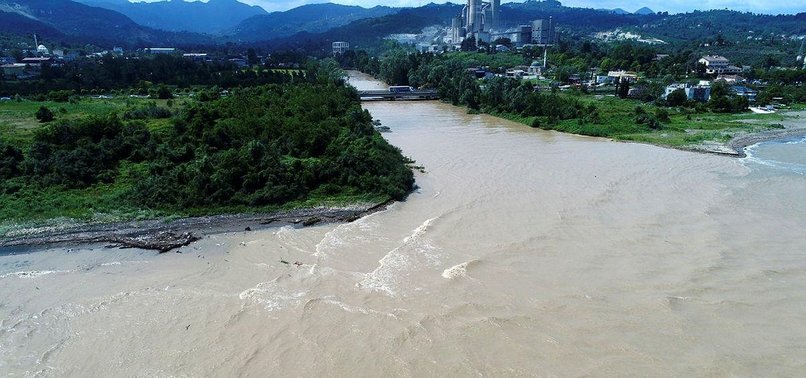 Flash floods caused by heavy rains that hit Turkey's northern Ordu province damaged 66 houses and 264 shops, the country's vice president said on Thursday.
Speaking to reporters in Ordu, Fuat Oktay said the rains also damaged 60 vehicles.
"At the moment, we don't have any casualties or people who are in need or whose needs haven't been met," Oktay said.
According to the Health Ministry, 10 people sought hospital treatment but eight of them have been discharged while the remaining two are under treatment for slight injuries.
Speaking to reporters in Ordu, Transportation Minister Mehmet Cahit Turhan said the flash floods also caused seven bridges across the province to collapse and badly damaged another.
The damaged bridge is out of service but will be repaired as soon as possible, he added.
According to Oktay, Turkey needs to rebuild the damaged houses and shops.
"The climate has been changing ... and so we also need a change of mindset," Oktay said.
Heavy rainfall starting Wednesday afternoon caused landslides and flooding in the region, especially in the Fatsa and Ünye districts.
Many roads in Ünye are reportedy closed to traffic as water levels rise.