July 15 greatest betrayal, says Turkey's religious head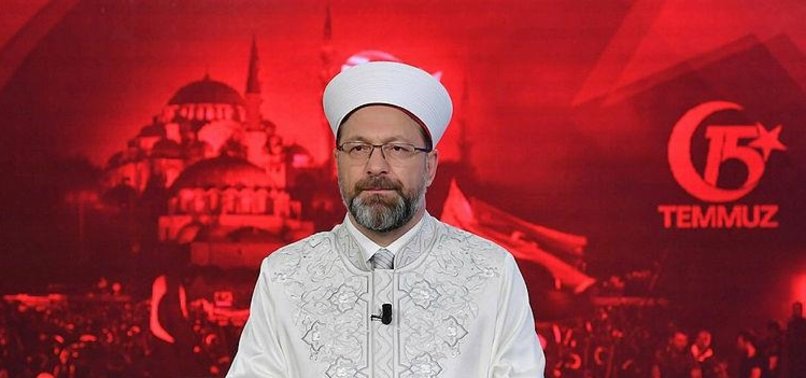 July 15 is the anniversary of the greatest betrayal the Turkish nation has ever seen, said Turkey's top cleric on Saturday.
Marking the second anniversary of the July 15, 2016 deadly coup attempt -- which was orchestrated by the Fetullah Terrorist Organization (FETO) and left 251 people martyred while injuring 2,200 others -- Ali Erbaş, the head of Turkey's Religious Affairs Directorate, said:
"A terror network which abused our people's pure religious feelings launched an attempt against our land, unity, solidarity, brotherhood, independence and future, claiming that this was based on religion."
He said today it is crystal clear that FETO is a foreign-based terrorist group which tries to hide its sordid plans and dark side behind religion.
Erbaş added that the terrorist group is making people whom they trapped by using their religious sensitivities into militias who betray their own land and nation.
"Taking this into consideration, I must say that we, all of us, have to be more vigilant about those who [try to] use us for their interests and target our unity and solidarity, peace and brotherhood," he warned.