Turkey's milk production up 13.2 pct in May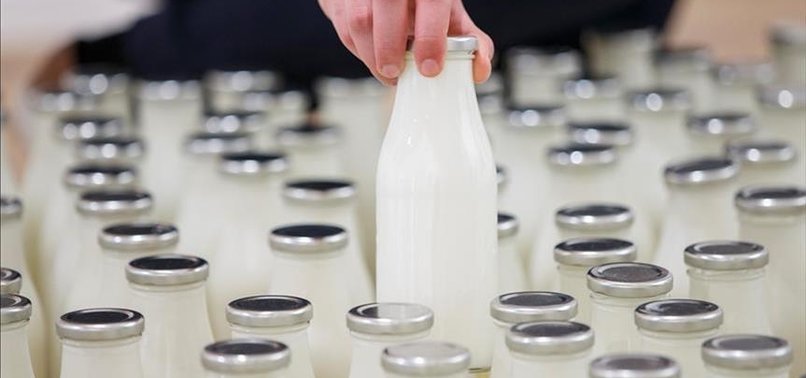 Turkey's cow milk production grew 13.2 percent in May, compared with the same month last year, the country's statistical authority said on Friday.
The amount of collected cow's milk reached 915,998 tons in the month, up from 808,916 tons in May 2017, the Turkish Statistical Institute (TurkStat) said in a statement.
"Drinking milk production by integrated dairies became 143,293 tons in May and increased by 20.8 percent when compared to the same month of the previous year," TurkStat said.
The data showed cheese production from cow's milk also rose 13.8 percent to 66,994 tons, while yogurt production inched down 2 percent to 102,067 tons during the same period.
On a monthly basis, seasonal and calendar adjusted amount of collected cow's milk decreased by 2.8 percent in May.
Last year, around 9.1 million tons of cow milk were collected in Turkey while over 1.5 million tons of drinking milk production was recorded.
The country's exports of dairy products and eggs amounted to $711.5 million while imports stood at $126.4 million in 2017.