Turkey sells 30 ATAK helicopters to Pakistan in largest single military export deal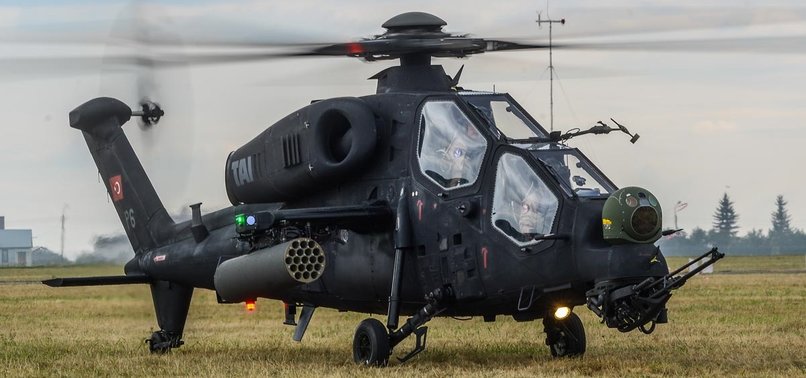 The T129 helicopter that has successfully passed all the tests is shown among the best in its class in the world.
Turkey and Pakistan have finalized a deal for Pakistan's purchase of T129 Advanced Attack and Tactical Reconnaissance Helicopters (ATAK), marking the largest single military export deal for Turkey on Friday.
The helicopters will be delivered gradually over five years, the sources said. The deal is the biggest single export deal of Turkey's defense industry, the country's defense industry directorate said earlier.
With the sales contract, the longstanding cooperation and bilateral relations between Pakistan and Turkey in the defense field gained a new dimension.
In a November 2017 interview with the Anadolu Agency, Pakistani Minister for Defense Production Rana Tanveer Hussain said his country planned to procure 30 attack helicopters and four naval ships from Turkey.
The T129 ATAK helicopter is a new generation, tandem, two-seat, twin-engine helicopter specifically designed for attack and reconnaissance.
Developed from the combat-proven AgustaWestland A129CBT, the new aircraft incorporates a new system philosophy with a new engine - the LHTEC CTS 800-4A - new avionics, sight systems and weapons, modified airframe, an uprated drive train and a new tail rotor.
A series of talks have been held with various countries, including Pakistan, for the export of ATAK helicopters, which have proven themselves during operations with their superior capabilities. In this context, ATAKs have participated in various international events as part of these quests to showcase its capabilities.