Turkish PM blames PKK for armed attack in SE Turkey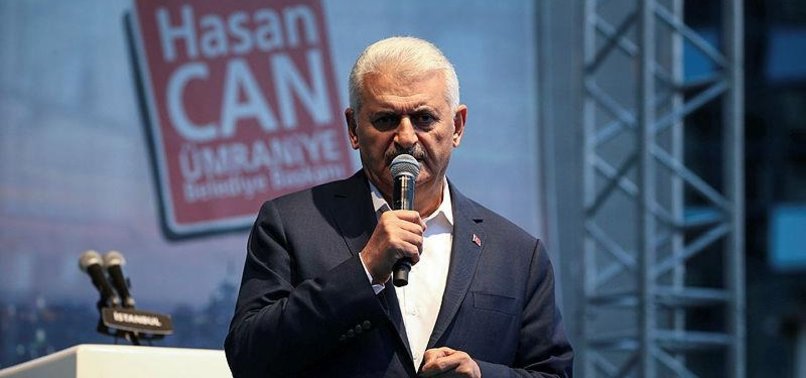 Prime Minister Binali Yıldırım blamed terrorist group PKK on Thursday over an armed attack in southeastern Turkey, which left at least three people dead and nine others injured.
"There are police records that the perpetrators or suspects are PKK sympathizers," said Yıldırım in a live interview to broadcaster TRT Haber.
Earlier on Thursday, members of the ruling Justice and Development (AK) Party were attacked in Sanliurfa province while they were campaigning for the upcoming elections.
"An election cannot be won with blood [or] by force for whatever reason," Yıldırım said.
"Election means democracy, election means people reflecting their wishes freely," he added.
The premier said police and local authorities in the city had brought the situation in control.
Health Minister Ahmet Demircan said MP Ibrahim Halil Yildiz was the target but he survived the attack.
However, his older brother Mehmet Ali Yildiz died after succumbing to his wounds at the hospital.
Sanliurfa Governorship said in a statement that Yildiz, accompanied by a group of people, was visiting tradesmen in the center of Suruc district as part of his election campaign.
"Three people died and nine others were injured when a discussion turned into a fight," the statement added.
Two of the injured are in critical condition, the statement added.
This April, the parliament passed a bill for early elections on June 24, cementing Turkey's move to a presidential system.
The PKK -- listed as a terrorist organization by Turkey, the U.S. and the EU -- resumed its armed campaign against Turkey in July 2015.
Since then, it has been responsible for the deaths of more than 1,200 Turkish security personnel and civilians, including a number of women and children.