Turkey's economy to grow by 4.5 pct in 2018: Fitch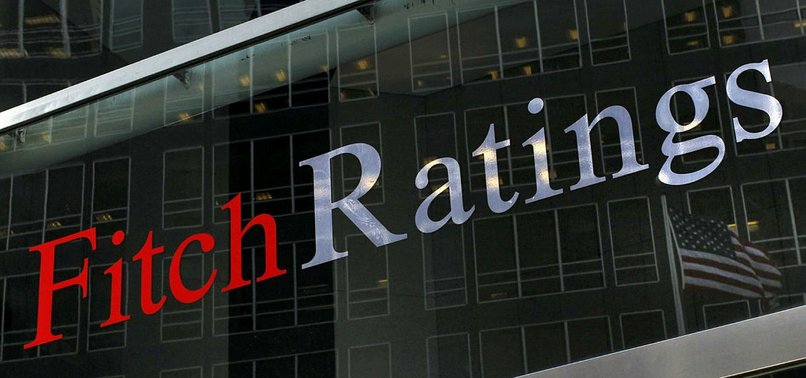 Turkey's economy is set to grow by 4.5 percent in 2018 and 3.6 percent in 2019, Fitch Ratings has forecasted.
Turkey's growth rate for 2020 will stand at 4.8 percent in 2020, according to Fitch Ratings' Global Economic Outlook report released Wednesday.
The agency predicted Turkey's inflation rate for 2018 at 11.8 percent, 10 percent for the next year, and 9.0 percent for 2020.
"The weaker lira and higher fuel prices will push up inflation although a recent reduction in the tax on fuel products will reduce the pass-through. Inflation expectations have been on a worsening trend and we now expect inflation to stay in double digits until end-2019," Fitch said.
Fitch also noted that the higher domestic and external financing costs and a weaker currency might hurt growth, which was already likely to slow due to the withdrawal of stimulus after the elections.
Near-term global growth prospects remain robust despite rising trade tensions and political risks, but U.S. inflation risks are rising according to the report.
Accelerating private investment, tightening labor markets, pro-cyclical U.S. fiscal easing and accommodative monetary policy are all supporting above-trend growth in advanced economies. In emerging markets (EMs), China's growth rate is holding up better than expected so far this year in the face of slowing credit growth; Russia and Brazil continue to recover, albeit slowly; and the rise in commodity prices is supporting incomes in EM commodity producers.
A much sharper-than-anticipated pick-up in U.S. inflation remains a key risk to the global outlook. The decline in U.S. unemployment -- to 3.8 percent in May -- is becoming more important to watch, and we forecast the rate to hit a 66-year low of 3.4 percent in 2019.
Global growth forecasts remain unchanged since our March GEO, at 3.3 percent for 2018 and 3.2 percent for 2019.
Fitch still forecasts a total of four Fed rate hikes in 2018, followed by three more next year.