Turkey marks death anniversary of 8th president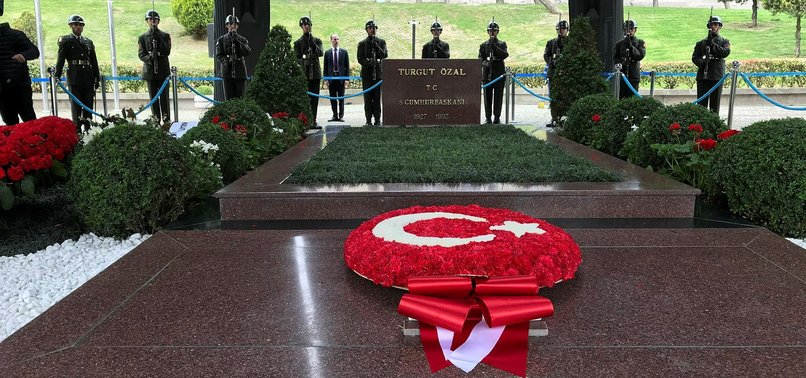 The 25th death anniversary of Turkey's eighth President Turgut Özal was marked on Tuesday.
A ceremony attended by his family and government officials was held at his memorial graveyard in Istanbul.
Customs and Trade Minister Bülent Tüfenkci, Istanbul's Governor Vasip Şahin, Istanbul's Mayor Mevlüt Uysal and Justice and Development (AK) Party Deputy Chairwoman Öznur Çalık attended the commemoration with Özal 's wife, two children and other relatives. Some Turkish citizens also participated in the program.
A chapter from Özal 's biography was read and Presidential Secretary General Fahri Kasirga placed a wreath on the grave.
"It is difficult to speak about him, my longing and pain increases," said Semra Özal , his wife, who participated in the program on a wheelchair.
His son Ahmet Özal said he remembered his father in all his glory.
His other son Efe said he was touched that even after 25 years his father is remembered in such kind words.
"Turkish people will not forget him," said Tufenkci.
"The distinguished statesman and politician Turgut Özal , who plays an important role in the development of our country, will always be remembered respectfully," President Recep Tayyip Erdoğan said in a message that was read out at the event.