Turkey expects over 6 million Russian tourists in 2018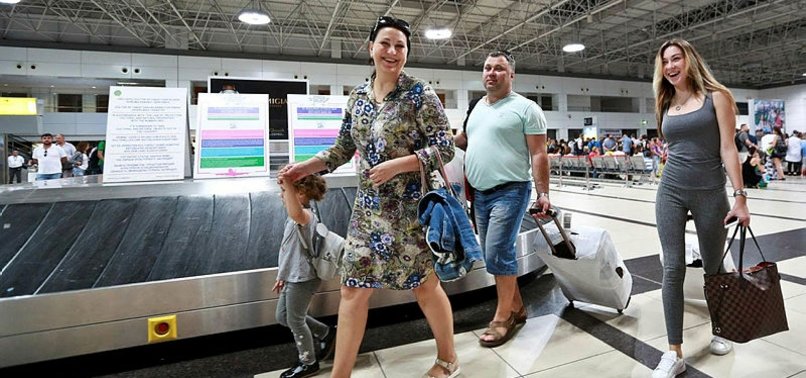 Turkey will host more than six million Russian tourists in 2018, according to Culture and Tourism Minister Numan Kurtulmuş on Tuesday.
"It seems that the number of tourists coming from Russia will exceed the six million figure in 2018 when we look at the early booking figures of the tour operators that dominate the Russian market," Kurtulmuş told Anadolu Agency.
Kurtulmuş said he met 20 tour operators on the sidelines of the 25th Moscow International Travel and Tourism Exhibition.
"Recently, a very serious political crisis was experienced [between Turkey and Russia]," Kurtulmuş said, but added there was no alienation between the people of both countries.
"The most concrete example of this is the 2017 tourist figures," he said; 4.7 million Russian tourists visited Turkey in 2017.

Kurtulmuş also said Russia is working on visa-free travel for Turks that was suspended after Turkey shot down a Russian military jet over an airspace violation in November 2015.
He added it would be in the interests of Moscow and Ankara to remove the visa ban on Turkey.
"We demand this. I see an understanding on this issue and hope that we will get the result," he said.
Later Wednesday, Russian Foreign Minister Sergey Lavrov said Moscow and Ankara discussed the visa issue.
Speaking at a joint news conference following a meeting with his Turkish counterpart Mevlüt Çavuşoğlu in the Russian capital, Lavrov said some steps that could lead to facilitation of visa regime and then to non-visa regime were discussed during the Turkish-Russian Joint Strategic Planning Group meeting.
"We discussed the steps which, on this stage, can lead to facilitation of visa regime and in the end to become a prelude to return to visa-free exchanges."