Bodies of Iran jet crash victims brought back to Turkey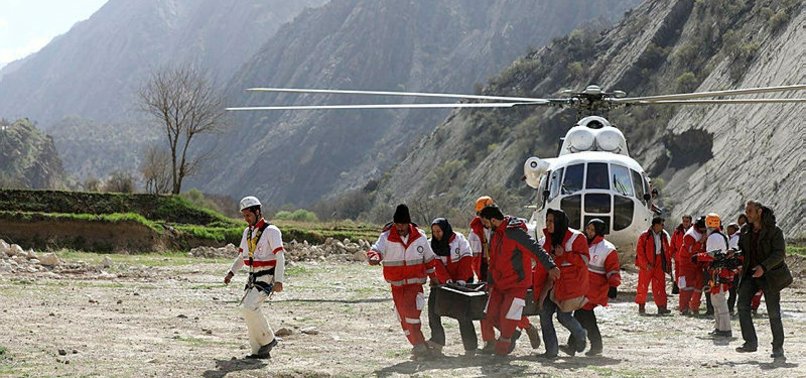 Bodies of the 10 victims of the private Turkish passenger jet that crashed in southwestern Iran Sunday were returned to İstanbul Wednesday afternoon.
The bodies were taken from the airport to the İstanbul Institution of Forensic Medicine in the Yenibosna district for autopsies and identification.
The families of the victims also returned to İstanbul Wednesday morning, following the funeral ceremonies.
The funeral of the pilot, the 11th victim, continues in Iran.
The Iranian Students News Agency ISNA reported Monday that the İstanbul-bound plane had taken off from Sharjah, United Arab Emirates, and crashed in Kiyar district of Chaharmahal and Bakhtiari Province.
Among the 11 victims were eight passengers and three crew members.
The plane belonged to Hüseyin Başaran, owner of Başaran Holding -- one of Turkey's prominent companies involved in energy, food and tourism, finance and construction sectors.
Chaharmahal and Bakhtiari Province Deputy Governor Cafer Meydani told the Islamic Republic News Agency (IRNA) the black box of the crashed plane was found in Helen Mountains in Kiyar district.
Iranian Emergency Management Organization spokesman Mojtaba Khaledi said villagers had found the wreckage of the plane, according to the Iranian Labor News Agency (ILNA).
Khaledi confirmed the plane had hit a mountain, adding that DNA tests would be needed to identify the bodies.
In a statement on late Sunday, Turkish Ministry of Transport, Maritime Affairs, and Communications had said a team from Turkey would go to the crash site in Iran.
The ministry had identified the plane as a Canadair CL604, tail number TC-TRB. It also said the aircraft crashed shortly after making a call about an unspecified "technical failure".
The plane vanished from radar at around 1440GMT Sunday after it took off at 1330GMT, according to the Turkish ministry.