13 killed as passenger bus hits truck in Turkey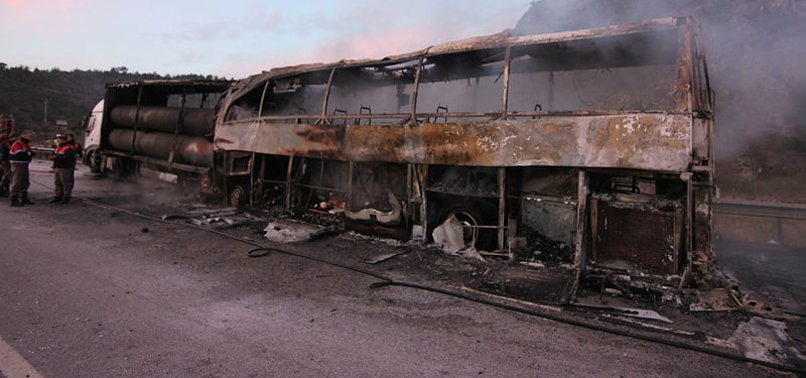 At least 13 people were killed and 20 others wounded in a bus crash in central Çorum province early Tuesday, according to security sources.
The accident occurred in Osmancık district when the bus, which was heading to northern Tokat province from İstanbul caught fire after hitting a truck on Osmancık-Kargı highway, the sources said on condition of anonymity due to restrictions on speaking to the media.
The truck was having a Georgian registration plate.
The injured are being treated at Osmancık State Hospital and Hitit University Çorum Training and Research Hospital.
The sources said that it was difficult to clarify the number of people who lost their lives because the bus was completely burnt.
Recalling the moments of the accident, Emine Güngör, one of the injured who survived with her baby, said: "Everyone was asleep in the vehicle. I was the only one awake since I was taking care of my child."
Güngör said, "Then with an explosion sound, all windows broke and the bus started to shake. The backside of the bus started burning amid people's screams. After that a brother broke the window and we managed to get outside. The ones who stepped out of the bus survived, while the others lost their lives."