Foreign alumni from Turkey support Operation Olive Branch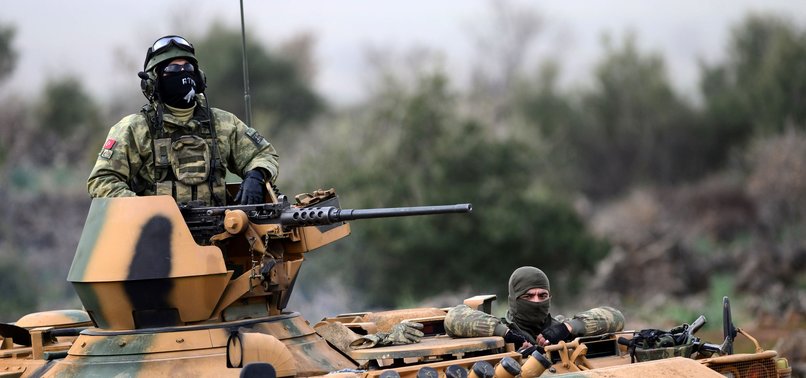 Foreigners who returned to their home countries, after completing their undergraduate and graduate studies in Turkey, have voiced support for Operation Olive Branch in northwestern Syria.
On Jan. 20, Turkey launched Operation Olive Branch to clear YPG/PKK and Daesh terrorists from Afrin.
Emine Secerovic Tasli, who returned to Bosnia- Herzegovina, said Turkey was exercising its basic right.
"During this operation, we see that Turkey is lending a hand to the oppressed," Tasli said.
She added that Turkey helped Bosnia in its times of need and continues to support the country.
"The images of people celebrating the arrival of Turkish soldiers in Afrin says everything, although western media is trying to portray Turkey's presence in Afrin differently," Tasli added.
Bayram Pomak, from Kosovo, said Turkey is conducting the operation because of situations threatening Turkey's territorial integrity.
"At the same time, Operation Olive Branch is a humanitarian intervention," he said.
Ibrahim Ramazani, from Iran, said terrorists who Turkey had fought against are now trying to establish terror corridors at its borders.
"Of course, Turkey will not permit this," Ramazani said.
Telman Nusretoglu, from Azerbaijan, said imperialist countries have invested in a terror corridor project for 30 years and the ongoing operation will eliminate it.
According to the Turkish General Staff, the operation aims to establish security and stability along Turkey's borders and the region as well as protect Syrians from the oppression and cruelty of terrorists.
The operation is being carried out under the framework of Turkey's rights based on international law, UN Security Council resolutions, its self-defense rights under the UN charter, and respect for Syria's territorial integrity, it said.
The military also said only terror targets were being destroyed and "utmost care" was being taken to not harm civilians.