Turkish agency renovates mosque in Chile's capital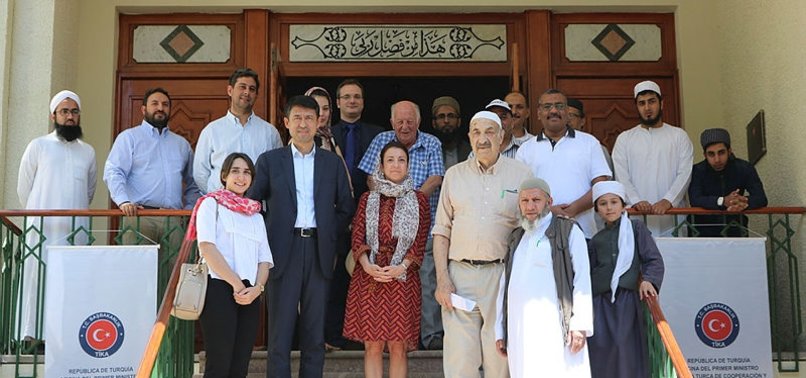 A mosque in Chile's capital Santiago has been renovated by the Turkish state aid agency.
The renovation of the As-Salam Mosque -- the oldest in Chile, built in 1989 -- took place at the direction of Turkish President Recep Tayyip Erdoğan, who visited the country in 2016, according to a statement by the Turkish Cooperation and Coordination Agency (TİKA).
The mosque's exterior wall, dining hall, and ablution facilities underwent renovation, as well as its roof and landscaping.
A ceremony marking the completion of the renovation was attended by Turkey's Ambassador to Santiago Gülin Dinç, Rahman Nurdun, who heads TİKA's East and Southeast Asia, Pacific and Latin America Department, and Kemal Sufan, the head of the Muslim society in the region, along with mosque administrators and Muslim community leaders.
"Turkey is the hope of Muslims all over the world," Sufan said in a speech at the ceremony.
Dinç also said that Turkey's aid for Muslims in Chile would continue.