Historic isle seeks Turkish help with mosque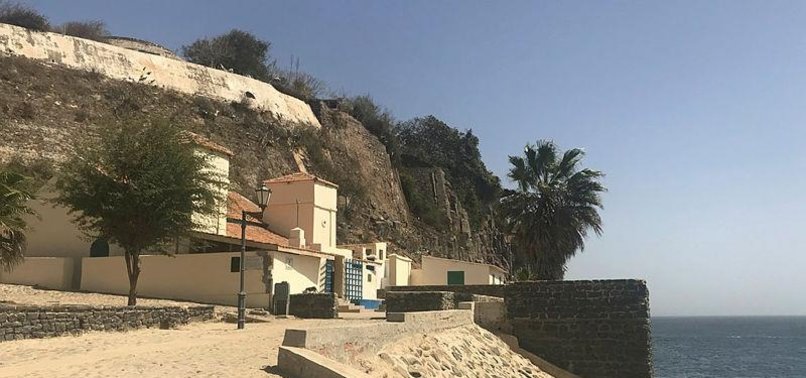 A historic island off the coast of Senegal is hoping that Turkey will help to restore its only mosque.
The mosque, built in 1822, one of the country's oldest buildings, is the only place of worship on the tiny island, which lies off the coast of the capital Dakar, and is known for its centuries-long role in the Atlantic slave trade.
Residents of the island want the historic mosque restored with Turkish help, as currently it is insufficient to meet local Muslims' needs.
According to a 2013 census, the island has some 1,700 residents, the vast majority of them Muslim.
They also want the historic building to become one of the symbols of the island.
'Only Turkey can help us'
Nihat Civaner, Turkey's ambassador in Dakar, told Anadolu Agency that he visited the site after locals asked him.
People say that only Turkey can help us, as it is the only country active each year in Senegal during Eid al-Adha (the Feast of the Sacrifice), a Muslim holiday when it is customary to give meat to the poor, he added.
Stating that the mosque is too small for the community and it needs to be expanded, he said:
"Turkey has never been indifferent to the demands of Africans."
Since 2004, Turkey's outreach to Africa has led to the opening of dozens of embassies and numerous bilateral pacts throughout the continent.
Then-Prime Minister and now President Recep Tayyip Erdogan has paid official visits to 24 African countries, including Senegal, where he said earlier this month, "Senegal is a valuable friend and strategic partner."
Falling short
Civaner said the mosque falls short of meeting the needs of worshippers, adding:
"Due to lack of money, the sections for men and women aren't fully separated, so everyone has to pray in the same place, especially during Friday prayers."
He said the mosque's imam also wants a building next to the mosque where children can be taught about the Qur'an.
"I visited the mosque and the architecture has to be overhauled. The toilets and ablution facilities aren't up to hygienic standards; they need to be rebuilt," Civaner said.
He said the island -- a UNESCO world heritage site -- attracts many tourists due to its historical role in the slave trade.

'Turkey will bring prestige'
Due to the mosque's small size, women and girls on the island can only come for prayers on Friday, complained Muhammad Lamin Gueye, a local.
Abraham Thiam, another island resident, also said that the people would be grateful for Turkey's help.
"Turkey's efforts here will bring prestige to the island," he added.