Turkey condemns burning of its flag in Athens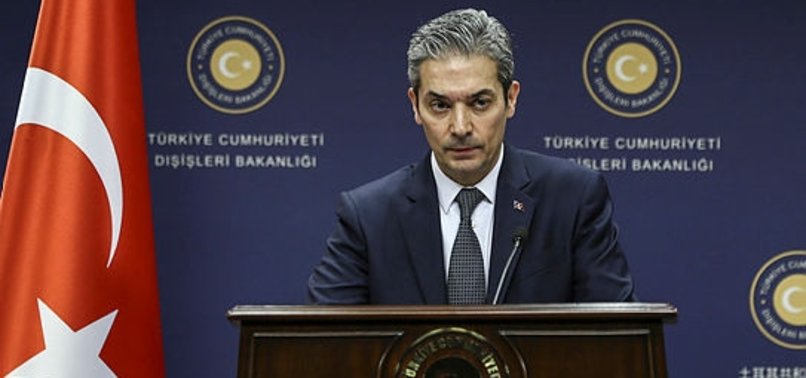 Turkish Foreign Ministry on Wednesday denounced as "heinous act" the burning of its flag during a rally in the Greek capital Athens.
In a written statement, the ministry said: "We strongly condemn the burning of our flag during a rally against Turkey organized by a racist political party in Athens on March 5."
"We demand that the Greek authorities arrest the perpetrators, who committed this heinous act against our flag, and bring them to justice as soon as possible," it added.
In regards to Greek President Prokopios Pavlopoulos's recent remarks about Turkey, Foreign Ministry's spokesman Hami Aksoy said: "We invite President Pavlopoulos to respect international law and our borders, and to refrain from a rhetoric which is not befitting his position, and that could cause unnecessary tension."
On Tuesday, the Greek press reported Pavlopoulos as saying: "We might not have the territory that we should have had historically […] If history compels us, we will do what our ancestors had done."