Regime attacks in Syria 'may amount to war crimes': UN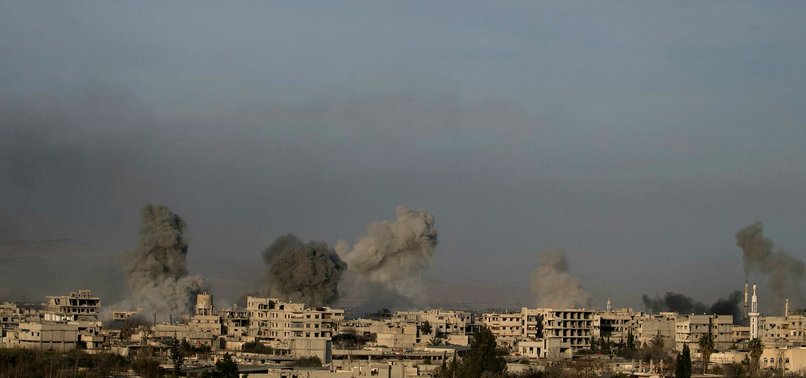 The UN war crimes investigators have released a report which uncovers the human rights crisis in Syria due to chemical attacks carried out by the Assad regime in the past years.
The UN war crimes investigators on Tuesday warned that continued chemical attacks by Bashar al-Assad regime "may amount to war crimes."
In a news conference in Geneva on Tuesday, the UN's Independent Commission of Inquiry on Syria launched a report which uncovered the human rights situation in the country during the period between July 2017 and January 2018.
The report is based on 500 interviews conducted with victims and witnesses.
Syrian regime may have committed war crimes by using chemical weapons, denying medical evacuations in Eastern Ghouta, the report said.
Paulo Pinheiro, the chairman of the commission, said it has so far confirmed 33 incidents of chemical attacks in Syria since the conflict began.
The report said Assad regime forces "continued to use chemical weapons against armed group fighters in eastern Ghouta."
"Entering its fifth year, the siege of eastern Ghouta has been marked by increasingly cynical means and methods of warfare, which have led to the worst documented cases of malnutrition over the course of the Syrian conflict," the report said.
"Characterized by pervasive war crimes, including the use of prohibited weapons, attacks against civilian and protected objects, starvation leading to severe acute malnutrition, and the routine denial of medical evacuations, the siege of eastern Ghouta continues to primarily affect the hundreds of thousands of civilians subsisting in the besieged enclave," the report said.
Eastern Ghouta, a Damascus suburb, has been under siege for the last five years and humanitarian access to the area, which is home to some 400,000 people, has been completely cut off.
In the past eight months, forces of the Bashar al-Assad regime have intensified their siege of Eastern Ghouta, making it nearly impossible for food or medicine to get into the district and leaving thousands of patients in need of treatment.
On Feb. 24, the UN Security Council adopted a resolution calling for a 30-day cease-fire in Syria without delay.

​