PYD/PKK terror group killed 25,000 Kurdish youths, says academic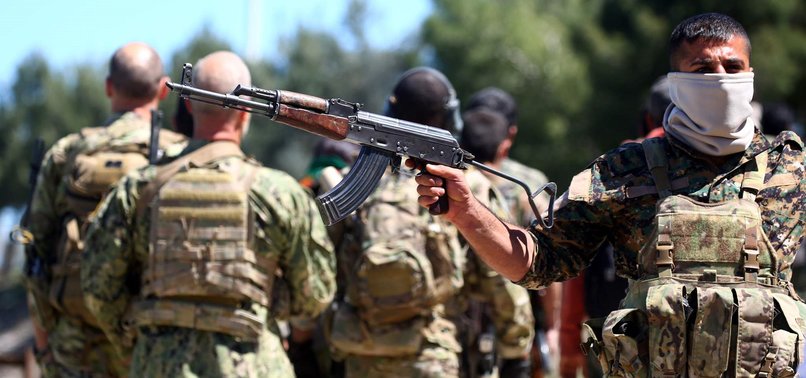 A Turkish academic said Monday that over 25,000 Kurdish youths had been killed in Syria as a result of PYD/PKK's terrorist activities since the start of the Syrian civil war.
Speaking before a panel in Geneva, Prof. Mehmet Sahin, from the Turkish Police Academy in Ankara, said the PYD/PKK terror group has tried to gain ground in Syria by first targeting Kurds.
"The number of Kurdish youths killed because of the terrorist activity the PKK,PYD and YPG are performing in the region is more than 25,000," Sahin stressed.
Sahin said 300,000 Kurds have fled to Turkey from Syria while 500,000 have gone to Iraq because of the PYD/PKK threat.
Also speaking at the event, COJEP (Justice, Egality and Peace) International chairman Ali Gedikoglu denounced the fact the PKK was allowed to pursue its activities in Europe.
"Expecting Europeans to take measures against the PKK is a dream," Gedikoglu added.
The PYD is the Syrian offshoot of PKK, which is listed as a terrorist organization by Turkey, the U.S., and the EU. Its more than three-decade long campaign against Turkey, has killed nearly 40,000 people, including women and children.
The U.S. has called the PYD/PKK a "reliable ally" in its fight against Daesh, despite strong protests by Turkey.
The Turkish-led Operation Olive Branch is currently working to clear Afrin, northwestern Syria -- just across the Turkish border -- of PYD/YPG/PKK and Daesh terrorists.