Erdoğan warns Greece, Cyprus over gas search, Aegean islets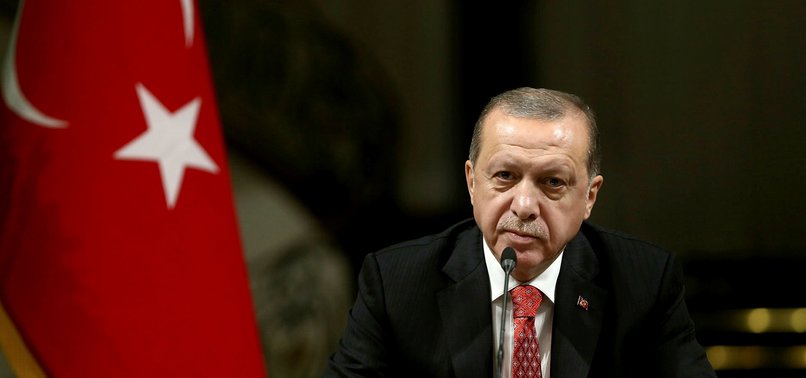 Addressing weekly meeting of the rulling-AK Party at the Grand National Assembly of Turkey on Tuesday, Turkish President Recep Tayyip Erdoğan made the remarkable statements on the latest political developments, saying that those who crossed their limits in Cyprus and Aegean Sea should not make any miscalculation.
Turkish President Recep Tayyip Erdoğan has issued a warning to Greece, Cyprus and international companies exploring for gas in the Mediterranean not to "step out of line" and encroach on Turkey's rights.
Erdoğan made the warning on Tuesday in an address to legislators of his ruling party as Turkish warships continued to impede a rig from reaching a location off Cyprus where Italian energy company Eni is scheduled to drill for gas.
Turkey opposes the oil drilling, saying it disregards the rights of breakaway Turkish Cypriots. Many in Turkey also accuse Greece of laying claims on uninhabited islets near Turkey's Aegean coastline.
"Opportunistic attempts concerning gas exploration off Cyprus and concerning Aegean islets are not escaping our attentions," Erdoğan said. "We are warning those who step out of line with miscalculations in Cyprus and the Aegean.