Greek Orthodox Patriarch sends letter of support to Erdoğan on Afrin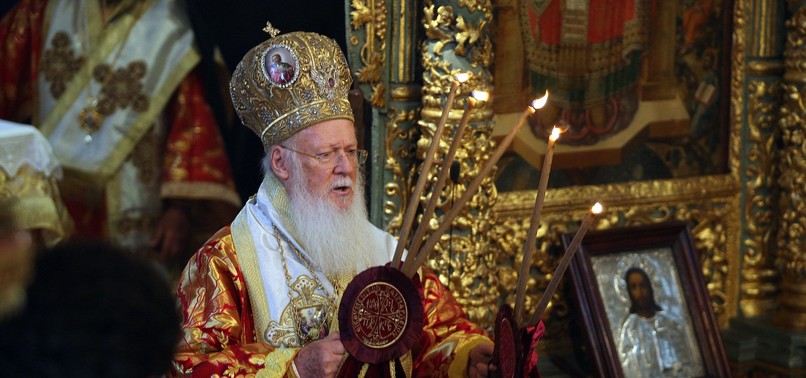 Istanbul Greek Orthodox Patriarch Bartholomeos joined the list of Turkey's religious community leaders to voice support for Turkey's ongoing Operation Olive Branch in northwestern Syria' Afrin.
According to a statement by the Fener Greek Orthodox Patriarchate, Bartholomeos sent a letter to President Recep Tayyip Erdoğan, expressing his wish for the operation's success.
He said the Greek Orthodox community is praying that the Afrin operation would help establishing peace in Syria.
The Armenian Patriarchate of Turkey and Turkey's Community Foundations, an organization that dates back to the pre-republic period and represents charity organizations for non-Muslim Turkish citizens, also announced their support for the operation.
On Saturday, the TSK launched an operation in Syria's Afrin to clear its border of the PKK's Syrian affiliates, the Democratic Union Party (PYD) and its armed wing, the People's Protection Units (YPG), to prevent them from establishing an autonomous region, which Turkish officials call a "terror corridor," by connecting the northwestern Afrin canton to the Kobani and Jazeera cantons in the northeast.