Chief of Staff Akar inspects border units in southeastern Şanlıurfa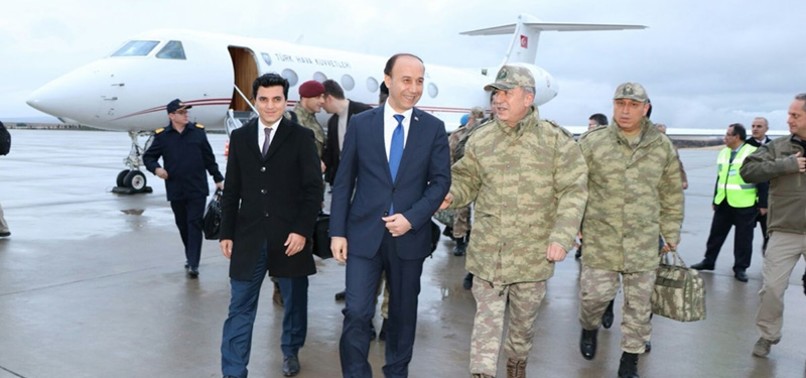 Chief of General Staff Hulusi Akar traveled to southeastern Turkey's Şanlıurfa province to inspect border units in the region, media sources reported Friday evening.
Akar was joined by Şanlıurfa Governor Abdullah Erin, 20th Mechanized Brigade Commander General Ismail Hakkı Köseali and accompanying generals at the command post in Şanlıurfa city center.
The chief of staff's visit was carried out closed to the press, and media sources said that further inspections would be made on the border line.
Akar also accompanied Thursday President Recep Tayyip Erdoğan during his surprise visit to the Hatay operation base of the ongoing Operation Olive Branch in northwestern Syria's Afrin region, which entered its seventh day.
The operation in Afrin – bordering Turkey's Hatay and Kilis provinces – was widely expected in the wake of Turkey's Operation Euphrates Shield in northern Syria, which cleared Daesh terrorists from Turkey's border between Aug. 24, 2016, and March 2017.
Turkey's successful seven-month Operation Euphrates Shield ended in March 2017 clearing 2,000 square kilometers (772 square miles) area of Daesh in northern Syria.