Turkish security forces hit PKK/PYD targets in northern Syria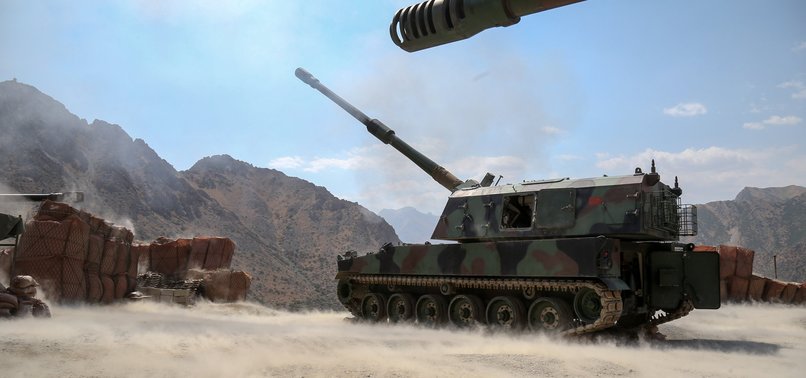 Turkish security forces on Friday hit several PYD/PKK targets in the besieged Syrian border town of Afrin in order to prevent a "terror corridor" from forming along Turkey's borders.

According to information compiled by an Anadolu Agency reporter in the southern Hatay province on the border with Syria, Turkish army howitzers stationed in the Kirikhan and Hassa districts launched at least 10 rounds of artillery fire, targeting the terror nests of the terror organization in Afrin.

To prevent what is effectively an attempt at creating a "terror corridor" along its southern border, Turkey is now seriously mulling over an operation in Afrin, a northern district of the Aleppo province.

An Afrin operation would be coming almost on the heels of the seven-month Operation Euphrates Shield in northern Syria, which the Turkish army successfully carried out and ended in March 2017.

On Sunday the U.S.-led coalition in Syria made a controversial announcement that it was working with the SDF -- a group dominated by the terrorist PYD/PKK -- to set up and train a 30,000-strong Syrian border protection force.

Turkey has long protested the U.S. support for the PYD -- the Syrian offshoot of the terrorist PKK -- and its military wing the YPG.
Washington has called the terrorist group a "reliable ally" in its fight against Daesh in Syria even though its mother organization, the PKK, is listed as a terrorist group by Turkey, the U.S., and the EU, having waged a terror campaign against Turkey for more than 30 years, killing nearly 40,000 people.