Turkish religious head calls for Muslims to reunite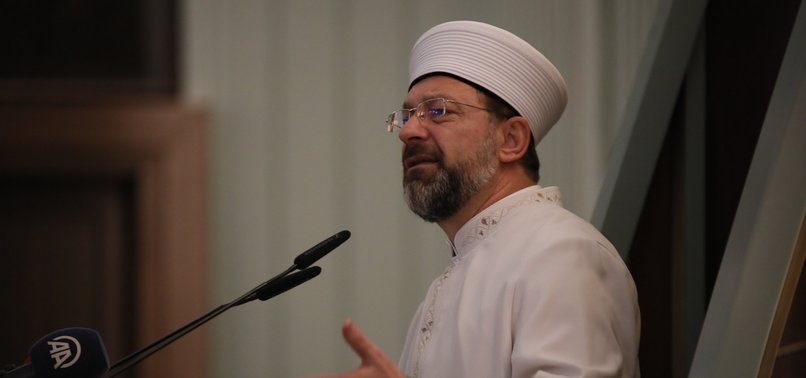 The head of Turkey's religious affairs on Thursday called on the Muslim world to reunite, saying it had become divided on the basis of race and denominations in recent years.
"The Muslim world was united under one banner a hundred years ago. However through a well-thought plan, which we are aware of, it was divided into 40 pieces," Ali Erbas said, in a meeting with the leaders of the American Muslim community at Diyanet Center of America (DCA) in Maryland.
"We should all be aware of this as history repeatedly shows us how this system of exploitation was created."
Highlighting that Muslims were provoked against each other over ethnic differences for centuries, he said, they are now being set against each other through terrorist organizations.
Erbas said that diverse ethnic backgrounds only add to the richness of Islam, as mentioned in the holy Quran.
Following his speech, Erbas took questions from Muslim opinion leaders.
Responding to a question about what American Muslims can do for Turkey, he said: "We want you to spread the truth and the messages that Turkey stands for."
Recalling Turkish President Recep Tayyip Erdogan's proverbial remark, "The world is greater than five", he emphasized Turkey's strong stance on persecuted Muslims throughout the world.
Erbas on Friday is expected to give a sermon at the Diyanet Center, which was opened in late 2015 by Erdogan, and is run by Turkey's Directorate of Religious Affairs.
Erbas on his first official visit to the U.S. as president of religious affairs, is accompanied by his wife Seher Erbas and a delegation from the ministry. His next stop will be New York.