Turkey sends aid to Kenyan children with special needs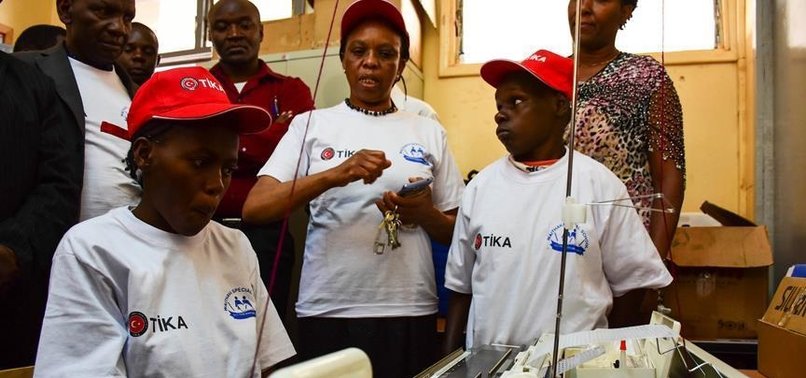 The Turkish Cooperation and Coordination Agency (TIKA) on Wednesday donated vocational training equipment to the Waithaka special needs school in capital Nairobi.
The equipment included knitting machines, sewing machines, weaving looms, combined electric surface planer with a circular saw, chairs and playground materials, which were handed over by TIKA's Nairobi Coordinator Emre Yuksek during a ceremony that was attended by children with special needs and parliamentarian John Kiarie.
Speaking with Anadolu Agency, Yuksek pointed out that children suffering from mental illnesses in some cases were unable to acquire quality education due to the fact that schools were not well-equipped.
"TIKA recognizes that mental challenges affect the capacity to communicate and interact in ways common mainstream schools can, thus this equipment will go a long way to mitigate these challenges in educating special needs children," he said.
"Through the vocational training equipment donated today, learners can show their talents and produce many products needed by all age groups in the society, such as soap, baked goods, sewn items, and woodwork.
"Also, we trust that furniture donated, shall improve the environment of the learners with special needs who at times require adapted seats and tables for their comfort."
Waithaka school Principal Salome Eyang'an thanked the people of Turkey for their assistance. "We appreciate the donations from the people of Turkey; our school lacked so many things but now we are at a better place to take care of our special children."
A 2016 report by the Special Schools Heads Association of Kenya found that over 100,000 disabled children were out of school, with the main reason being poor facilities to promote enrollment of disabled children in school.