Over 450 kilograms of cannabis seized in eastern Turkey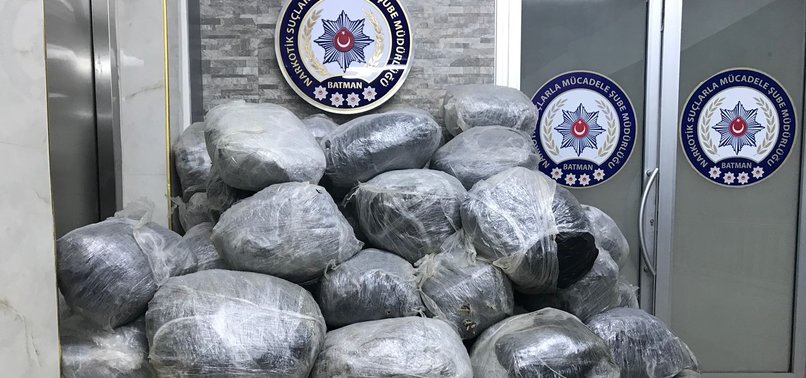 Police seized 459.5 kilograms (1,011 pounds) of cannabis hidden in a depot in eastern Turkey on Thursday.
An anti-drug operation was made at the depot in the city of Batman, which was believed to be used for drug trafficking, police said in a statement.
During the operation one person was arrested.